National Book Awards 2015: Here's What Ta-Nehisi Coates' 'Between the World and Me' Is All About
Books & Review
Updated: Nov 20, 2015 05:32 AM EST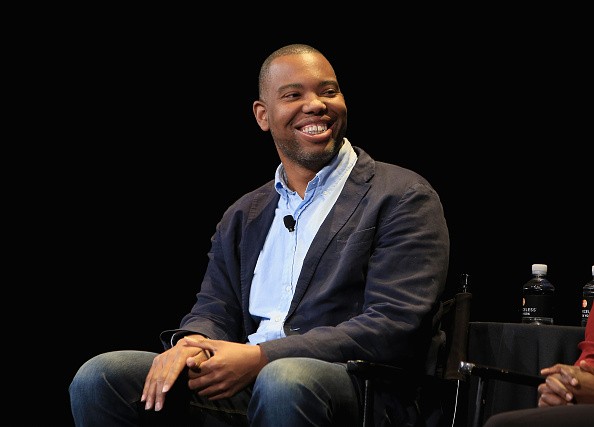 The results are finally in! Ta-Nehisi Coates was officially hailed the winner of the 2015 National Book Award for nonfiction during the exciting ceremony held Wednesday night. The author won for his bestselling book "Between the World and Me," which is very special and personal to the 40-year-old novelist.
Coates tackled the realities and struggles of a black man in America in his no-holds-barred masterpiece by providing answers to his adolescent son's questions on the subject. The book's outing back in July couldn't be timelier, with race and inequality issues hitting the headlines in all directions around that period.
The hybrid -- part memoir, part history, part journalism -- book was undeniably a real hit and took off immediately after it was published. Entertainment Weekly reported that it was on the top spot of the New York Times bestseller for almost five months so it would be a bigger surprise if Coates did not bag the high-status National Book Award.
The author offered "Between the World and Me" to his late friend Prince Jones Jr., who, back in 2000, was killed by a police officer who mistook him for a criminal. As an emotional Coates delivered his acceptance speech, he dedicated the award to his beloved college pal.
"I have waited 15 years for this moment," Coates said as quoted by NPR. "I'm a black man in America. I can't punish that officer; 'Between the World and Me' comes out of that place," he explained. He went on to talk about the "lie" associated with blacks and refusing to "enrol" to and be part of it.
"Every day you turn on the TV and see some kind of violence being directed at black people over and over and over again. And it keeps happening," he said. "At the heart of our country is the notion that we are okay with the presumption that black people have a predisposition toward criminality," Coates remarked.
Thanks to the critically-acclaimed book, Coates managed to beat out "Hold Still" by Sally Mann, "The Soul of an Octopus" by Sy Montgomery, "If the Oceans Were Ink: An Unlikely Friendship and a Journey to the Heart of the Quran" by Carla Power and "Ordinary Light" by Tracy K. Smith.
The National Book Award for fiction went to Adam Johnson for "Fortune Smiles", which USA Today said was the "biggest surprise" of the night. Robin Coste Lewis dominated the poetry category with "Voyage of the Sable Venus" while Neal Shusterman bagged the National Book Award for young people's literature for "Challenger Deep."
During the ceremony, "Alex Cross" writer James Patterson was given the 2015 Literarian Award for Outstanding Service to the American Literary Community while Don DeLillo was awarded the 2015 Medal for Distinguished Contribution to American Letters.
related:
© 2015 Books & Review All rights reserved.
TRENDING ON THE WEB