Kurt Vonnegut 'Cat's Cradle' TV Adaptation in Development! New Showrunner Named
Books & Review
Updated: Nov 20, 2015 05:49 AM EST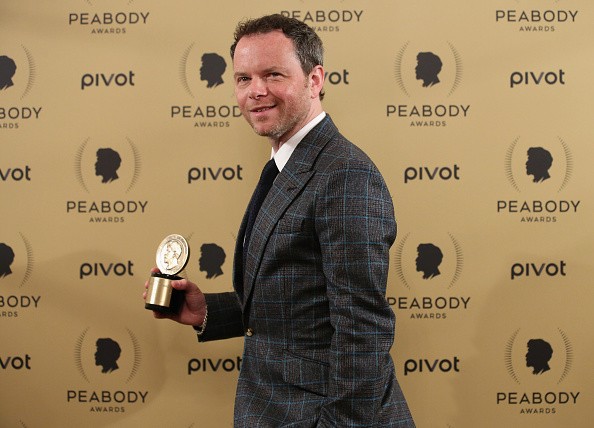 Kurt Vonnegut's classic science-fiction satire masterpiece "Cat's Cradle" is getting the small screen treatment after all. The Hollywood Reporter has received word that Noah Hawley, the brilliant mind behind the hit FX black comedy-crime drama anthology "Fargo," will serve as the showrunner.
Joining him as the executive producer is Brad Yonover and Sandi Love from Elkins Entertainment. Notably, this is the first concrete detail about the project from the time when it was first announced back in April by collaborators FX and IM Global Television, which will be producing the series.
Published in 1963, "Cat's Cradle" is the fourth book published by the legendary author. The book tackles issues on science, technology and religion with a tale of fiction that imagines the damage of a weapon of mass destruction called Ice-Nine, which can freeze water at room temperature that could theoretically reduce the world to nothing.
The narrator of the book named John first knew about the existence of the deadly warhead as he got closer to the children of Felix Hoenikker, one of the fictional creators of the atom bomb that built it with the intention of enabling the military to easily push their way through murky and swampy areas during battle.
Vonnegut goes full-on satire on the human condition in "Cat's Cradle," taking a jab at every aspect of the system at every page. The setting of the book is the fictional Caribbean Island of San Lorenzo, where the Bokonon and their cult referred to as Bokononism thrive. Comingsoon.net said that the FX series will definitely be right up Hawley's alley.
"Anyone unable to understand how a useful religion can be founded on lies will not understand this book either. So be it," Vonnegut wrote on the first pages of "Cat's Cradle" as quoted by the publication. The site believes that in a way, "Fargo" and the "Cat's Cradle" series function under one chronic theme -- "harmless lies."
Every episode of "Fargo," which the site reiterated is all story bound, starts with a paradoxical reminder: "This is a true story." Vonnegut, on the other hand, opens his masterpiece by saying "Nothing in this book is true." Hawley should feel right at home penning and helming the upcoming series.
There are no further details about the rest of the aspects of show, its production date and the cast members that will be involved. No names are ringing at the moment but with development back on track, fans can expect to hear from FX soon about "Cat's Cradle."
related:
© 2015 Books & Review All rights reserved.
TRENDING ON THE WEB