Miami Book Fair International 2015: Cuban-American Writer Oscar Hijuelos Honored
Books & Review
Updated: Nov 23, 2015 05:50 AM EST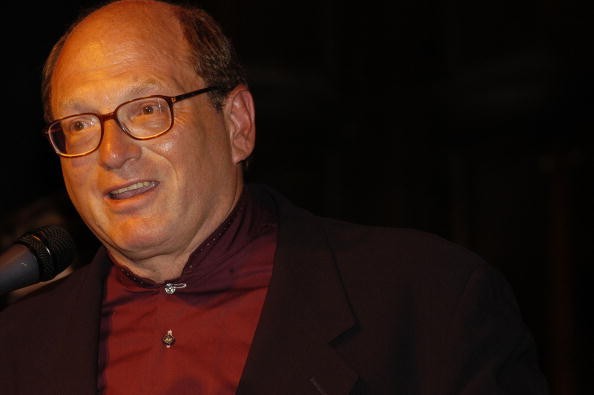 The late Cuban-American writer Oscar Hijuelos was honored in the Miami Book Fair International 2015 held on Nov. 15-22, 2015 at Miami Dade College Wolfson Campus in Miami. The panel for a roundtable discussion entitled "Oscar Hijuelos: In Tribute and Memory" consisted of his wife writer and editor Lori Marie Carlson, journalist and author Mirta Ojito, jazz musician Arturo O'Farrill and The Miami Herald columnist Ana Veciana-Suarez.
"Hijuelos was a humble, brilliant, spiritual man, a hard worker and a great author of novels. He was the sweetest and most generous man you could ever meet," Carlson said in an interview with EFE. She attributes Hijuelos's success to his capacity "for understanding and reaching people." Carlson further added that she was honored by this tribute to Hijuelos.
Hijuelos was born in New York City in 1951 to immigrant parents from Holguín, Cuba. His most famous novel "The Mambo Kings Play Songs of Love" published in 1989 won him the Pulitzer Prize for Fiction in 1990, being the first Hispanic to win the award. The novel tells the story of two brothers, both musicians, who migrated to the U.S. in the 1950s and adapted to their new culture. The book was also made into film in 1992 and into a musical in 2005. Hijuelos died from a heart attack in 2013. His last book "Twain & Stanley Enters Paradise" was published posthumously in 2015.
The Miami Book Fair International, now in it's 32nd year, is an annual event organized by Miami Dade College. According to The Miami Herald which co-sponsors the book fair, the event has grown into massive proportions with overwhelming doses of poetry, fiction, comics, food, art, games, celebrities and music prepared for the audience.
According to the fair's official website, in the outdoor event called "Street Fair" over 450 authors talked about their work and this roster of writers included Latin American and Spanish authors who are part of the IberoAmerican Authors Program.
"From the beginning the idea was that we would have a very large tent under which the diversity of Miami would be shown," co-founder Mitchell Kaplan told The Miami Herald. "I can't think of another event that exhibits this kind of diversity."
"I like walking the streets before the events," said Les Standiford, historian, author and director of the Florida International University Creative Writing Program. It reminds me I'm living in a place where books and writing and literacy is really important. I've been to other book fairs, but I've never seen anything like this."
related:
© 2015 Books & Review All rights reserved.
TRENDING ON THE WEB