'Two and a Half Men' Alum Charlie Sheen to Write Tell-All Memoir
Books & Review
Updated: Nov 23, 2015 05:18 AM EST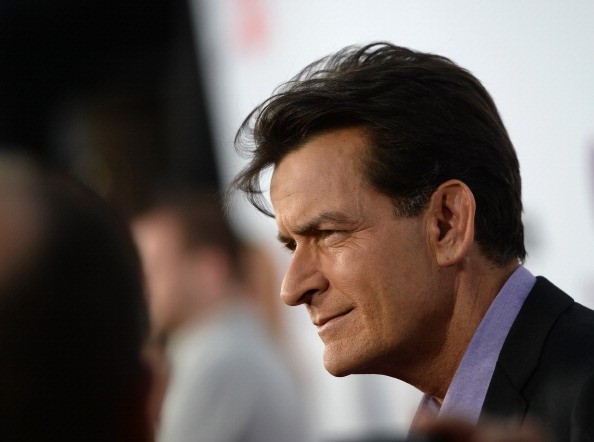 Charlie Sheen is ready to lay his life bare in a new tell-all memoir, Fox News reported. The announcement of the book comes days after the "Two and a Half Men" alum confirmed to Matt Lauer on "Today" show that he was diagnosed with HIV positive four years ago.
Ever since Sheen identified as being HIV positive, the actor's manager Mark Burg allegedly told US Weekly that the actor was "buried with offers" from publications to immortalize his story in a memoir. However, there are scarce details about Sheen's forthcoming book.
Sheen endured a lot of blackmailing and "betrayal" after learning of having HIV. "It's a hard three letters to absorb," the actor said of his diagnosis. "It's a turning point in one's life," he added.
The actor kept his condition a secret and fought hard to make sure that others that knew about it kept it that way too. He revealed during the interview that he paid for these people's silence with millions of dollars and some of his sexual partners even threatened to get the word out if he didn't shell out.
Now, Sheen himself decided to confront the truth and confessed about his health condition in an attempt "to put a stop to this onslaught ... of attacks and subtruths." He also vowed to no longer subject himself to the demands of his blackmailers.
"I release myself from this prison today," he told Lauer. Indeed, the actor is healthy, according to his doctor Robert Huizenga, who appeared in the "Today" show with his patient. There, he opened up about his worries about Sheen.
"My biggest concern with Charlie as a patient is substance abuse and depression as a result of the disease," the physician admitted. "We're petrified about Charlie. We're so, so anxious that if he was overly depressed, if he was abusing substances, he would forget [to take] these [medications]. That's been an incredible worry," he added.
Sheen reiterated in the interview that it is "impossible" that he transmitted the disease to his sexual partners, as opposed to reports. Huizenga assured that unless he had unprotected sex, the chances of the celeb passing on HIV to his sexual partners are little to none.
While he did have unprotected sex with a couple of women, these ladies in question were looked after the doctor as well. Sheen also said he has always been honest about his condition to his partners.
As for the memoir, no concrete info is accessible although it is expected to focus on Sheen's life learning, keeping and fighting HIV.
related:
© 2015 Books & Review All rights reserved.
TRENDING ON THE WEB