'Harry Potter' Books Now Available in Audio! Length, Rating & Price Details Here
Books & Review
Updated: Nov 24, 2015 04:30 AM EST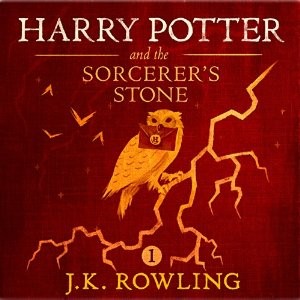 For the first time in years, audiobooks of the bestselling JK Rowling series "Harry Potter" have landed on Audible. Jim Dale narrates the version coming to the US while Felix von Manteuffel's voice rings in the German versions. Stephen Fry is retelling the tale of the boy who lived for readers in the UK and the rest of the globe.
"We are thrilled to offer our customers the opportunity to enjoy the Harry Potter audio catalog seamlessly through the Audible service," Audible Chief Content Officer Andy Gaies said in a statement picked up by Entertainment Weekly.
"J. K. Rowling's celebrated series is firmly entrenched in the literary pantheon, but when the first Harry Potter novel was released in 1997, smartphones were yet to become the ubiquitous listening devices they are today. Now fans of this trailblazing series have an effortless and affordable way to enjoy them in audio," he went on to say.
The price of the audiobooks starts at $29.99 (£17.99, 24.95 €). As readers would expect, the shortest one (in the US versions) is the first book "Harry Potter and the Sorcerer's Stone." It runs almost nine hours. The lengthiest one is the "Harry Potter and the Order of the Phoenix," which will take more than a day, 27 hours and two minutes to be exact, to finish.
Needless to say, Potterheads are ecstatic for "Harry Potter" tales to come to Audible, which is notably the sole digital audiobooks service based in subscription. Telegraph collected some of the tweets of fans who expressed their excitement about the news.
However, some fans, as listed by the site, aren't happy about Fry's version of the audiobooks not available in the US or in the UK. The publication notes that Dale's narrations are actually successful with ratings from buyers ranging from 4.9 to 5 stars. Apparently, it is the non-availability of Fry-read editions that upsets some fans.
Although fans would not be able to download Fry's "Harry Potter" audiobooks, there will be CD versions available to pick up nonetheless. At the moment, Audible is yet to comment on the demanded wider accessibility of Fry's readings. Meanwhile, digital "Harry Potter" audiobooks will still be on offer via Pottermore.
As previously reported by Books N Review, before fans were treated to "Harry Potter" audiobooks by Audible, Apple also launched iBook versions of all seven titles written by Rowling, complete with interactivity and animation making reading more fun and exciting.
related:
© 2015 Books & Review All rights reserved.
TRENDING ON THE WEB