'Star Wars: The Force Awakens' Trailer & Plot Spoilers: Children's Book May Have Spilled 'Episode 7' Details
Books & Review
Updated: Nov 24, 2015 04:30 AM EST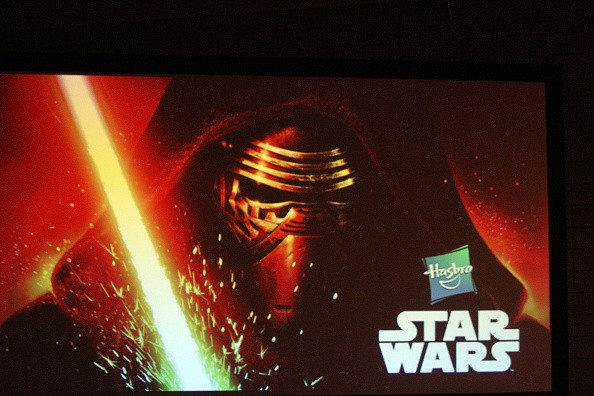 Although "Star Wars: The Force Awakens" is less than a month away from hitting the big screen, the plot of the highly-anticipated film remains a big secret. Director JJ Abrams and all the people involved want to keep it that way.
But no matter how tightly wrapped the details are, spoilers in any way, shape or form still surface. The biggest and most detailed has got to be the latest one, which involves a children's book adaptation of the upcoming film titled "Look and Find."
Leaked photos of the book were shared on Imgur by fansite Making Star Wars, but the link to these photos is already dead so it appears like the spoiler-y snaps have also been removed. Nonetheless, the details from the book are now floating around the web.
The plot points hinted in the "Star Wars: The Force Awakens" children's book notably align to the previous spoilers and leaks. There is no confirmation of the accuracy of the unearthed info but it still pays to proceed with caution.
As Comic Book Resources reported, the book indicates that Max von Sydow will play the role of Lor San Tekka. With the help of Poe Dameron, he will slot in a message inside BB-8 to send the little droid "off into the night."
There's no further word on what the message is all about but what this sounds is like that of the first "Star Wars" movie, where Princess Leia popped in a hologram message into Anakin's ever reliable droid R2-D2 to be sent to Obi-Wan.
After the events in "Return of the Jedi," Han found a mentor in Maz, who he hopes would help them bring BB-8 to its destination. Finn, on the other hand, will be busy getting Rey out of the base before it gets destroyed by the Resistance, who are stationed in planet D'Qar.
As per the "Star Wars: The Force Awakens" children's book, Rey and BB-8 end up being seized in Takodana as Leia's X-wing Squadrons battled the troops led by Captain Phasma, with the former beating out the latter.
Probably the biggest, most heartbreaking "Star Wars: The Force Awakens" plot point revealed in the children's book is that Han, Chewie and Finn crashed the smuggler-turned-hero's beloved Millennium Falcon into the Starkiller Base.
It is being said that this will lead to death of one of the characters. Some say it will be Han Solo while others think it will be the beloved wookie. Finn is said to be in danger too but this will be apparently be personally Kylo Ren's doing.
Whether or not the children's book hit the mark, fans will know when "Star Wars: The Force Awakens" hits the screen on Dec. 18.
related:
© 2015 Books & Review All rights reserved.
TRENDING ON THE WEB