Sarah Palin Sends Adele Copy of New Book 'Sweet Freedom' With Special Message
Books & Review
Updated: Nov 24, 2015 08:23 AM EST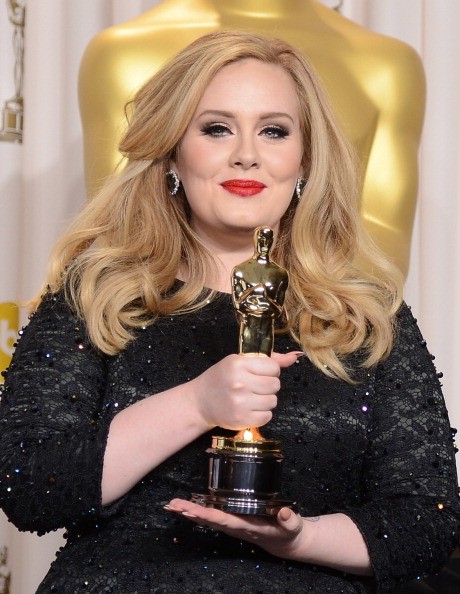 Award-winning singer-songwriter Adele is extremely thankful to Alaska governor Sarah Palin. In a BBC One special, the "Hello" singer recounted how their unexpected team-up on "Saturday Night Live" years back instigate a domino effect on her career.
Back in 2008, the politician was supposed to appear a week before Adele was set to be featured in the Academy Award-winning comedy show. She thought of it as a "normal" week for her too. The singer recalled that "something came up in the campaign" which led them to star on the same episode.
"It was one of the most watched SNLs ever and then it was two weeks before the Grammy ballot, which is when people decide what songs they want to maybe nominate, so, like, literally the stars aligned for me," Adele said.
"The album shot to number one on iTunes and I was nominated for a Grammy and then I won one! It was a joke! It was a joke. All thanks to Sarah Palin," the 27-year-old mother of one gushed. Her words of praise, needless to say, reached Palin.
Indeed, the "Saturday Night Live" appearance made Adele a big star overnight. "19," the second album she released that time, catapulted to number one on iTunes. She had four Grammy nominations that year and ended up winning two of those.
The Governor of Alaska showed Adele some love back by writing the singer a special note on her way to a book signing event in Charlotte, North Carolina. Palin, who called herself a fan of the "Rolling in the Deep" singer, sent it to her along with a copy of her new book "Sweet Freedom."
The letter was filled with kind words and fun allusions to Adele's hits. Palin's thank-you note read: "Adele, You look so great! So beautiful! So ... Rumor Has It you recently threw me some credit for your amazing success - very kind coming from Someone Like You! Congrats on motherhood. Keep Setting Fire to the Rain. Love, your fan ... Sarah Palin."
Adele's recent comeback in the music scene had fans and artists alike thrilled. After her hiatus, which for ardent followers of hers took forever, the singer's dulcet tones can be heard once more in her new album"25."
She also released a music video for the first single in the album titled "Hello," which instantly became an Internet sensation. Adele recently appeared in "Saturday Night Live" again, where she performed live her latest song "When We Were Young." She shared some behind-the-scenes photos of hers during her stint.
Palin, on the other hand, is busy with "Sweet Freedom," which is currently holds the top spot in Amazon's Christian Meditation Worship & Devotion bestseller list. In the tome, the Alaska governor invites readers to stay strong and inspired by the words of the Bible.
related:
© 2015 Books & Review All rights reserved.
TRENDING ON THE WEB