RL Stine's 'Goosebumps' to Be Adapted as Stage Show
Books & Review
Updated: Nov 25, 2015 07:00 AM EST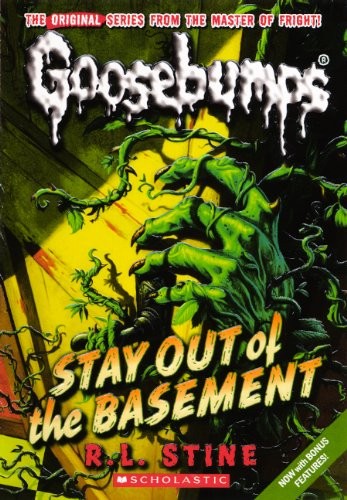 It's been a great year for RL Stine's bestselling young adult horror series "Goosebumps." After being adapted into a film starring Jack Black, the horror collection is now being developed as a stage show by Scholastic and London arts and theater venue The Vaults.
This time, instead of youngsters, this stage show will be geared towards adults. It will be recreating the iconic tales in the popular saga into "a series of spine-tingling scenes" with the art platform's deserted railway tunnels just beneath Waterloo station as the setting of it all.
As per The Guardian, these selections should make for a massive horror fest. Several "Goosebumps" books will all be re-imagined in the stage show. One of which is 1993 installment "Night of the Living Dummy," which centers on a trouble-making ventriloquist's dummy.
Another one would be "One Day at Horrorland," the 16th in the "Goosebumps" series which takes the scares in a creepy theme park. "Stay Out of the Basement," which is the second book in the saga, will also be featured. This means that there will be attacking plants involved in the stage show.
The final book in the list is "Say Cheese and Die!" This tale follows a kid that comes across an old, future-predicting camera which takes pictures of catastrophic events that are yet to happen. "The best creative talent around" will take part in the "Goosebumps" stage show.
As excited as fans is The Vaults director Kieron Vanstone, who is "thrilled" to bring these stories to life. "I've wanted to take Goosebumps to the stage for years but had to make sure I could do justice to RL Stine's trademark combination of horror and humour," he said.
"Immersive events have become the lifeblood of London culture, from Punchdrunk to Secret Cinema, and Goosebumps is perfectly suited to the genre - these stories were made to be experienced up close, with every shiver, sound and unsettling sight," Vanstone teased.
The show will run from Apr. 6 to Sept. 4, 2016. Tom Salamon, the co-creator of the New York-based immersive theatre experience Accomplice, is going to write and direct. Tim Jacobus, the man behind the illustrations in the "Goosebumps" books, should do great in doing the artwork for the stage show. Tiger Lillies is in charge of the original score.
Fans can now avail of the "Goosebumps" stage show. A children's version is also set to be played from May 4 to Sept. 24, 2016.
related:
© 2015 Books & Review All rights reserved.
TRENDING ON THE WEB