Wilco Frontman Jeff Tweedy to Publish Memoir: 'I Have Stories to Tell'
Books & Review
Updated: Nov 25, 2015 06:34 AM EST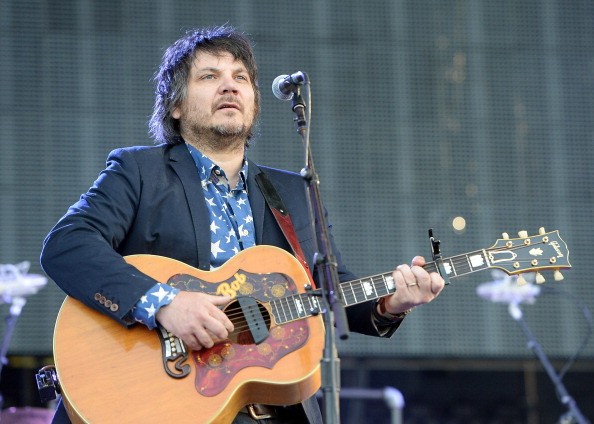 Jeff Tweedy, the lead singer of the alternative rock band Wilco, has a great life story to share in his upcoming memoir "I Have Stories to Tell." The book is "funny, disarming, and honest," according to the press release by publisher Dutton, an imprint of Penguin Random House.
In the much-awaited memoir, the 48-year-old Grammy-winning musician will muse over his life on and off the stage as he harks back to his journey from being a fan of English punk rock band The Clash to becoming a rock icon as big as his idols. He will also recount his experiences working with fellow artists like Mavis Staples.
"I have stories to tell and I'd like for this book to be a combination of those stories about my experiences, and maybe a window into one person's creative process, as well as some of what I've seen working with other artists in my current and former bands, in the studio, on the road, in my basement with my sons, and more," Tweedy told Entertainment Weekly.
As per Consequence of Sound, Tweedy might finally open up in "I Have Stories to Tell" about things that he did not talk about that much in the limelight. This includes his past painkiller addiction, his wife's battle with cancer as well as the ups and downs of his career as a member of Wilco.
Rolling Stone also hopes that the memoir will touch on the still unclear issue about Reprise Records initially rejecting his band's now- celebrated 2002 LP "Yankee Hotel Foxtrot." As the aforementioned publication recalled, Wilco and the studio part ways after this.
What's especially mystifying is that Reprise's fellow Warner Music Group subsidiary Nonesuch Records gave the green light to what eventually become the defining album of Wilco and the LP that ultimately jumpstarted their rock career.
Meanwhile, Tweedy has been more open about his wife Sue's cancer diagnosis. Months back, the musician revealed that "she's doing great now. It provided maybe a deeper need for the distractions that I've learned how to use helpfully in my life."
The rock star then added that music helps him cope up and has been "a healthy adaptation in the face of some kind of maladaptation." As he stayed by his wife's side in every treatment sessions, he developed the habit of "walking to the loft, making something for a little bit every day."
As for "I Have Stories to Tell," Dutton did not provide details on the financial terms of the book deal with Tweedy. But as per two publishing officials with knowledge of the negotiation, the book deal was estimated to be worth at least mid-six figures.
related:
© 2015 Books & Review All rights reserved.
TRENDING ON THE WEB