Jenni Rivera Memoir to Be Published by Youngest Sister Rosie
Books & Review
Updated: Nov 26, 2015 08:00 AM EST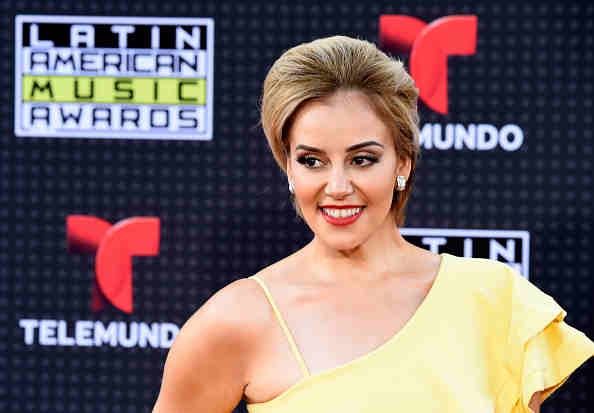 Rosie Rivera is ready to fulfill her late older sister Jenni Rivera's dream. The 34-year-old TV personality is set to publish a memoir titled "Mis Pedazos Rotos (My Broken Pieces)," where she opens up about the sexual abuse she was forced to endure and how she rose above her ordeal "through faith, family and love."
"It's a mission that began in my sister's heart 18 years ago. When I told Jenni about being sexually abused, she planted a seed in my heart," Rosie said in a press release picked up by Billboard. Quoting her sister's words back then, she said: "Sister, you have to write a book about your life to help other abused girls."
At that time, the legendary singer's words did not seem rational to Rosie, as she thought her idea was merely "crazy." However, it soon started to make sense. "But she saw beyond the pain and the broken pieces. She saw Victory," the younger Rivera said of her sister.
Rosie could not help but to revel on this extraordinary achievement of actually being able to publish "Mis Pedazos Rotos." Addressing Jenni, Rosie said: "Sister, the seed is bearing fruit. Thanks for motivating me to fight battles. It's our victory. High freakin five sister!"
According to Latin Times, Rosie's book, which is the latest book to honor the once top-selling artist in the Mexican music genre, also features a prologue written by journalist Myrka Dellanos. It is currently available for pre-sale on and will be officially hit the shelves on Feb.2, 2016. The book, needless to say, isn't the first to honor the singer.
Just last month, a book called "Jenni Vive: Unforgettable, Baby!" was released. The tome collects never-before-seen photos and entries from Jenni's journal. Earlier this year, Jenni's daughter Chiquis Rivera remembered her mother in a memoir titled "Forgiveness."
But shortly after Jenni's death in 2012, Leila Cobo also published a book titled "Jenni Rivera: The Incredible Story of a Warrior Butterfly" before the award-winning artist's own memoir "Unbreakable," which Jenni wrote before she died was released and became a New York Times bestseller.
As Billboard recounts, when Jenni died in a plane crash three years ago, it was Rosie who took care of her estate -- she is currently the CEO of Jenni Rivera Enterprises -- and the singer's children. As publisher Penguin Random House describes, Rosie is now "one of the most sought after celebrities in the Latin community.
related:
© 2015 Books & Review All rights reserved.
TRENDING ON THE WEB