Penguin Random House to Celebrate Giving Tuesday With Free Books! Where to Get?
Books & Review
Updated: Nov 26, 2015 08:00 AM EST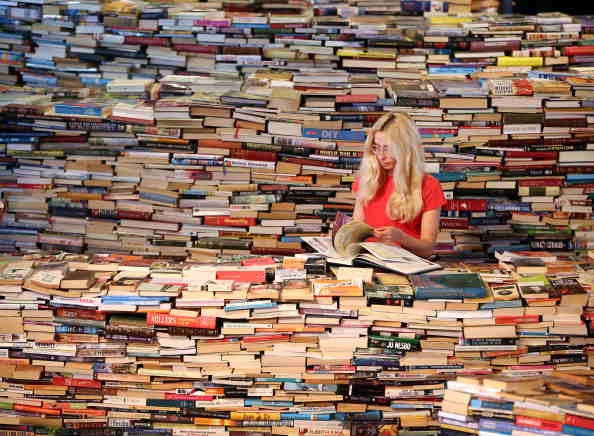 Penguin Random House is taking part in the upcoming Giving Tuesday by giving away free books. On Dec. 1, the world's largest publisher will have select branches and several locations set up with employees of the company ready to grant tomes to readers who would like to have a book to read without spending a cent.
Bookworms can stop by at any of these sites to score a free book as per Galley Cat:
New York branch in 1745 Broadway and 375 Hudson Street
Carroll Community College, near the publisher's Westminster, MD distribution center
Sommer Elementary School, near its Crawfordsville, IN distribution center
The aforementioned publication reported that the titles to be handed out by employees of Penguin Random House include "Red Rising" by Pierce Brown, "The Boys in the Boat" by Daniel James Brown, "All I want for Christmas is You" by Mariah Carey and illustrated by Colleen Madden and "Llama Llama Gram & Grandpa" by Anna Dewdney.
The free book giveaway is also part of the publisher's online campaign called #GiveaBook, with First Book as the beneficiary. It is a non-profit organization dedicated to giving children in need the means to access books. As Penguin Random House reminded in its Twitter account, every tweet with the said hashtag counts as another book going into the hands of kids in need.
Penguin Random House described GiveaBook as an effort to show some love and express appreciation to kids in need. In the official website for the campaign, the New York-based company promised to donate as much as 35,000 books to First Book. The campaign is ongoing and is scheduled to conclude Dec. 24 or until the target number of books is reached.
Meanwhile, altogether, Giving Tuesday is a designated day "for giving thanks" and is deemed "a global celebration of a new tradition of generosity," as described in the official Giving Tuesday website. It is a nod to Black Friday and Cyber Monday, two special days dedicated to a massive shopping event where people get to enjoy discounts and promos on goods.
"We have two for getting deals. Now, we have #GivingTuesday, a global day dedicated to giving back. On Tuesday, Dec. 1, 2015, charities, families, businesses, community centers and students around the world will come together for one common purpose: to celebrate generosity and to give," the website went on to describe.
The special day urges friends, family, workmates and every human being in the planet to come together "to give something more.
related:
© 2015 Books & Review All rights reserved.
TRENDING ON THE WEB