JK Rowling 'The Cormoran Strike Mysteries' TV Show Heading to US in 2016?
Books & Review
Updated: Nov 27, 2015 09:30 AM EST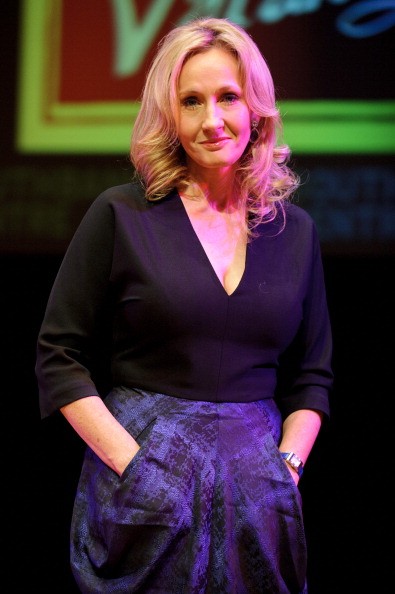 JK Rowling's "The Cormoran Strike Mysteries," which is written under her pseudonym Robert Galbraith, is headed to the small screen. As a matter of fact, TV Wise is reporting that HBO, home to the rating juggernaut "Game of Thrones," is signing up to co-produce the show.
The network is allegedly joining BBC One in bringing Rowling's bestselling crime fiction series to life. The aforementioned website reports that the negotiations are still ongoing although the chances of HBO hopping on board are high.
If that will be the case, "The Cormoran Strike Mysteries" will be the second series from Rowling to be given the TV treatment by both BBC One and HBO. The first one is her fiction-tragicomedy "The Casual Vacancy," which the collaborators made into a mini-series earlier this year.
The series will be based on all three installments -- "The Cuckoo's Calling," "The Silkworm" and the third and latest tome "Career of Evil" which was released just last month. The books follow war veteran turned private detective Cormoran Strike, who cleans crimes off the streets of London with his determined and smart female associate Robin Ellacott.
As Cormoran and Robin solve mysteries together, they gradually witness England's capital's darkest and most heinous in the flesh. At the same time, the duo gets to uncover a thing or two about each other that allows them to establish a much more solid relationship.
Notably, "The Cormoran Strike Mysteries" TV adaptation was announced last year. The press release promises to bring viewers in the "darker, murkier side" of contemporary London with "Career of Evil" set to be adapted as well.
It looks like the show will be adapted per installment, too. Sarah Phelps, who SnitchSeeker reports was the individual behind the screenplay of "The Casual Vacancy," will be handling "The Cuckoo's Calling" and Ben Richards is taking charge in "The Silkworm."
"The Casual Vacancy" producer Bronte Film and Television is named the creator of the series. Dan McCulloch will be the producer while Julian Farino, whose TV credits include "Baller" and "Entourage," is taking the director' seat.
Rowling, her long agent Neil Blair, and Ruth Kenley-Lettswill serve as executive producers along with Lucy Richer who will represent BBC.
At the moment, there's no word on the casting as well as the specific premiere date. There's no info on the possible U.S. airing, although HBO joining the team could effectively give way to viewers in the region getting to see Cormoran and Robin do what they do best on the TV screen.
"The Cormoran Strike Mysteries" is set to premiere next year.
related:
© 2015 Books & Review All rights reserved.
TRENDING ON THE WEB