December 2015 Book Releases: Top 5 Titles to Expect Next Month
Books & Review
Updated: Nov 27, 2015 08:12 AM EST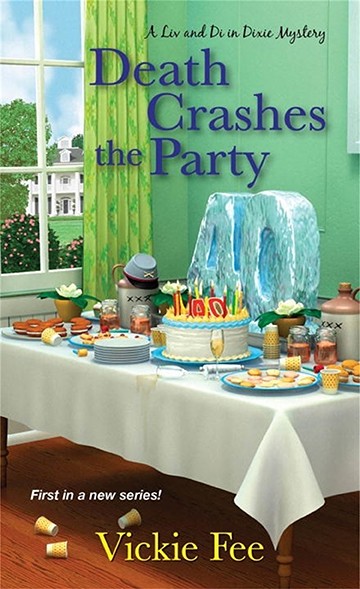 The year 2015 is quickly spiralling to a close and what better way to wrap up the year with by wolfing down on books to be released next month. There are tons of titles set to be published in December so here is a rundown of five must-have titles to save you from trouble.
1. "What She Knew" by Gilly Macmillan (December 1)
Those who loved "The Girl on the Train" by Paula Hawkins and "The Guilty One" by Daniel Hunter will have no trouble appreciating Macmillan's debut psychological thriller, according to HarperCollins.
Recently divorced mom Rachel Jenner becomes the center of attention after her eight-year-old son Ben inexplicably vanishes during their walk in the park. In the midst of the investigation and search for her kid, Rachel becomes a suspect but so does the people she trusts the most.
2. "Not If I See You First" by Eric Lindstrom (December 1)
"Everything is not what it seems," this is what the blind Parker Grant realized after her former boyfriend Scott Kilpatrick returns to her life during a time where the wound brought about by the death of her father is still fresh.
Parker thinks Scott is just another problem to deal with but as she gradually knew what happened to him in the years he was absent and at the same time learn the truth behind his dad's passing, she begins to recognize that there's more to things that meets the eye.
"Not If I See You First" is now on pre-order on Amazon and is already the number one bestseller in the site's Teen & Young Adult Special Needs Fiction category.
3. "A Dictionary of Mutual Understanding" by Jackie Copleton (December 1)
Just when he thinks that his painful past is finally behind him, Amaterasu Takahashi finds in his doorstep a badly scarred man who claims to be his grandson, who he knows died in the war along with her daughter.
In a snap, Ama is transported back to history and is forced to relive the pain of long-ago.
Penguin Random House has the book on pre-order right now.
4. "The Age of Reinvention: A Novel" by Karine Tuil (To be re-released December 1)
Elite Manhattan criminal defense attorney Sam Tahar lives a life envied and dreamed by many, thanks to a massive lie. As it turns out, Tahar stole the identity and the life of his law school pal Samuel Baron, who in college ended up with the girl of his dreams.
As Simon & Schuster describes it, this Prix Goncourt finalist and international bestseller will weave the complications of love to the realities of life.
5. "Death Crashes the Party" by Vickey Fee (December 29)
Party planner Liv McKay and her best friend Di Souther are all set to throw the best Moonshine and Magnolias get-together for their clients, but the revelry is cut short even before it actually starts when they discover a corpse in the freezer.
This catapults the two into a search for the person responsible, making them the target of what is described as by Random House as "the least likely killer of all." The book launches Fee's "A Liv and Di in Dixie Mystery" saga, which should keep readers busy even in the coming year.
related:
© 2015 Books & Review All rights reserved.
TRENDING ON THE WEB