Julianna Margulies' New Children's Book 'Three Magic Balloons' Honors Late Father
Books & Review
Updated: Nov 27, 2015 08:25 AM EST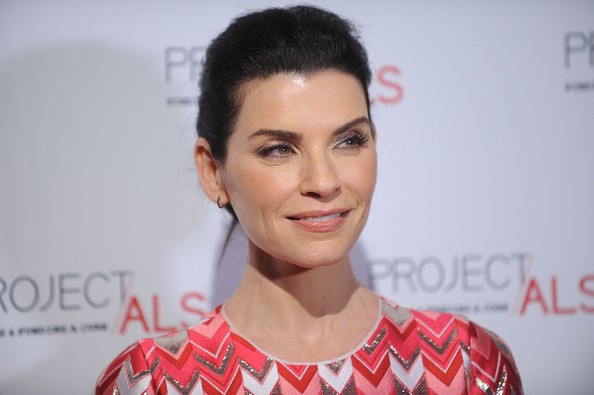 Julianna Margulies is set to publish a children's book entitled "Three Magic Balloons" next year. It is a story about kindness and thoughtfulness based on a yarn by her father, which "The Good Wife" star thinks comes in perfect timing for kids around the world to read.
The book serves a tribute to her late dad Paul as it is based on the story her old man wrote and recited to the actress and her two sisters when they were little. The patriarch died last year and Margulies believes that her dad, the man behind the catchy Alka-Seltzer jingle, would "love" to know that his story has become a gift to the world.
"He was a special guy, and it feels good to be able to put something out into the world that he wrote," the actress told People magazine. "It's a very loving, sweet story, and it's just about giving," she went on to explain. "Three Magic Balloons" is simply all about the "incredible magic" that follows an act of selflessness, big or small.
Margulies wrote the book with her dad's story as guide. It will feature illustrations by Grant Shaffer, who happens to be her "The Good Wife" co-star Alan Cumming's husband. It follows three young girls who represent her and her sisters, who use the money their father gave them to buy food for the zoo animals instead of buying treats for themselves.
It also sees a balloon man who rewards kids with magic balloons for their kindness. "They tie [the balloons] to their beds at night and the balloons make them go up, up, up into the sky, and all these angels and majestic animals come out to greet them. All because of the kindness that they show," Margulies shared.
Talking more about the inspiration behind "Thee Magic Balloons," the star shared how her father "wanted everyone to have love in their hearts" and eliminate any kind of animosity in their lives to give room to peace. Margulies revealed that she is "lucky enough" being able to be able to bring her dad's story to kids everywhere.
"It's just a really sweet, hopeful story that I think the world could use right now," she added, explaining that especially for kids right now being "hyper-aware" of the happenings, good and bad, across the globe, to be reminded how a little act of kindness goes a long way.
"Three Magic Balloons" will be released in May 10, 2016. Random House Kids offers a hardcover for $17.99 and an e-book for $10.99.
related:
© 2015 Books & Review All rights reserved.
TRENDING ON THE WEB