JK Rowling Reveals Answer to Long-Standing Question on Harry Potter's Son!
Books & Review
Updated: Nov 30, 2015 09:25 AM EST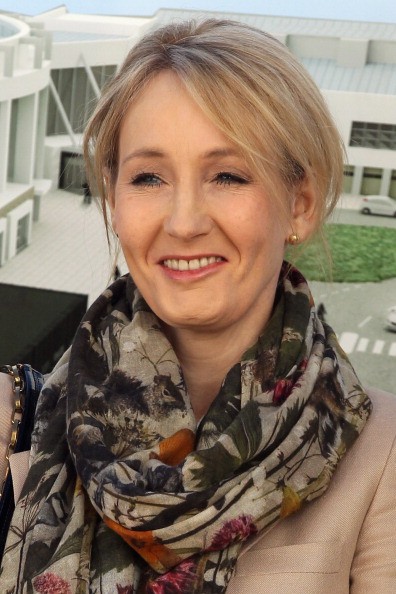 As what has been said over and over, JK Rowling's Twitter feed is simply a gift that keeps on giving. Years after the books and movies about Harry Potter were all released, the bestselling author continues to bring Potterheads back to the wizarding world.
Just recently, Rowling revealed why Harry chose to name his son after Severus Snape, who a fan described as "nothing but abusive towards everyone." When she decided to respond, a Twitter debate quickly ensued and the novelist loved every bit of it.
First, Rowling explained that "Snape died for Harry out of love for Lily. Harry paid him tribute in forgiveness and gratitude." When another fan called her out about Harry not owing forgiveness to Snape as he "held no malice against Harry," the author defended that this isn't true because Snape focused on hating on Harry instead.
Another mentioned that his death was a selfish one, but Rowling elaborated that Snape's death is acted as the conquest of "the cause Lily had believed in." The author then went on explain what Harry considered in adding Severus to his beloved son's name.
Rowling clarified that, while Snape deserved hate for things he did, he is worthy of praise as well. "Snape is all grey. You can't make him a saint: he was vindictive & bullying. You can't make him a devil: he died to save the wizarding world," Rowling tweeted.
"In honouring Snape, Harry hoped in his heart that he too would be forgiven. The deaths at the Battle of Hogwarts would haunt Harry forever," Rowling wrote. She added that, although many have fought for peace in Hogwarts, he chose to name his son after Snape and Dumbledore "to perpetuate the names of the two who had nobody in their families to do so."
The debate went on for hours and Rowling was shocked that the subject did not die quickly even after her barrage of explanations and after signing out to get back to work. In fact, there was a time that things got out of hand to the point that Rowling had to request everyone involved to stay civil during the discussions.
After around nine hours, Rowling signed off and thanked everyone who joined the "unplanned debate."
It is amazing how fans can still be passionate about the world of Harry Potter up to this day. This makes it all the more difficult to believe that Rowling was once worried about the second book in the saga, "Harry Potter and the Chamber of Secrets" being as successful as the first one.
In an interview with The Guardian, she confessed that she once thought that the second book "can't possibly live up to" the first. And to her and everyone's delight, she was wrong.
related:
© 2015 Books & Review All rights reserved.
TRENDING ON THE WEB