'Batman vs Superman: Dawn of Justice' Trailer, Cast & Spoilers: Companion Books for Superhero Film Announced
Books & Review
Updated: Nov 30, 2015 09:40 AM EST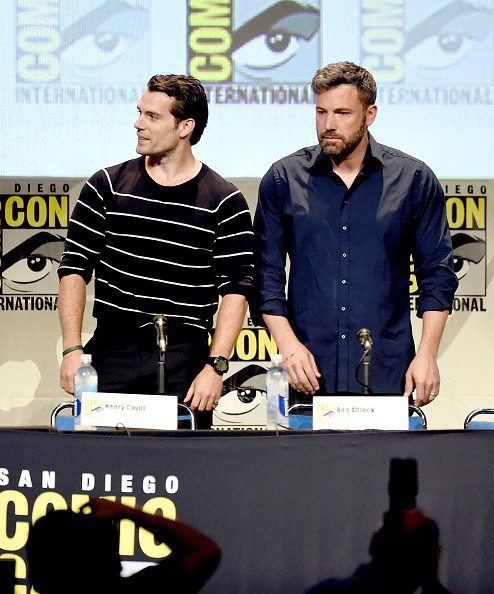 The much-awaited DC Comics movie "Batman vs. Superman: Dawn of Justice" is getting companion books, which should arm fans of the knowledge they need before hitting the theaters to witness the cosmic clash of two of the most popular superheroes.
The first book is called "Cross Fire," which acts as an original prequel novel. According to Superman Supersite, this tie-in guide contains all there is to know about the events that took place before the film, making the transition smooth for moviegoers.
According to the description provided by Amazon, the action-packed "Batman vs. Superman: Dawn of Justice" junior novel depicts the Man of Steel as the world's most popular superhero and the Dark Knight as crime-fighter from the shadows of his beloved city.
Minding their business and doing their job to protect citizens, the two "very different heroes" find themselves teaming up when Doctor Aesop escapes from Arkham Asylum and threatens to disturb the planet's peace. As they go about their mission, "a young boy is caught in the cross fire."
The cover for the "Batman vs. Superman: Dawn of Justice - Cross Fire" shows Man of Steel and the Caped Crusader in separate snaps looking all set and ready for action. Apart from this tie-in tale, two more books will be published but it will be all about the superheroes as individuals.
The movie flip books titled "Guide to the Caped Crusader" and "Guide to the Man of Steel" come packaged together. The full-color guide offers information about the warring superheroes as well as cool trivia about them.
As per Amazon, the books also hold details about the stars of "Batman vs. Superman: Dawn of Justice" - Henry Cavill as the super strength-blessed Kryptonian alien and Ben Affleck as the tech-savvy, gadget-laden from Gotham.
All three books are scheduled to be published on Feb. 16, 2016. That's a little over a month before the cinematic brawl of the rivals will finally be witnessed. The movie is set to hit the big screen Mar. 25, 2016.
Meanwhile, Games Radar reported that a trailer for "Batman vs. Superman: Dawn of Justice" will be shown today during the airing of the "Gotham" season 2 fall finale on FOX. The episode will be aired later from 8PMto 9PM ET so fans can tune in to the DC Comics-inspired series to get a whole new foretaste of the movie.
"Batman vs. Superman: Dawn of Justice" also stars Jesse Eisenberg, Gal Gadot, Jason Momoa and Amy Adams among others.
related:
© 2015 Books & Review All rights reserved.
TRENDING ON THE WEB