'Doctor Strange' Movie Pitch by Guillermo del Toro & 'American Gods' Author Neil Gaiman Rejected by Marvel?
Books & Review
Updated: Nov 30, 2015 09:52 AM EST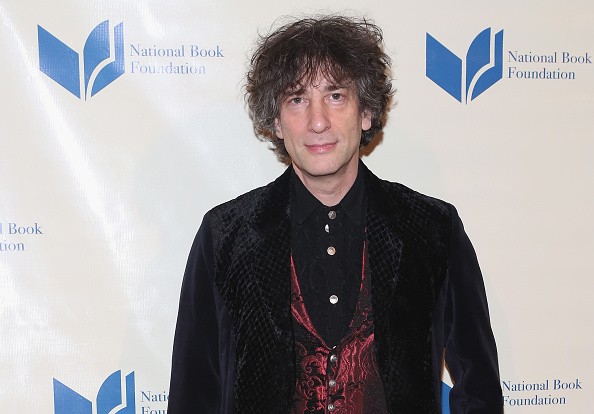 A "Doctor Strange" movie starring "Sherlock" star Benedict Cumberbatch may be well underway. However, winding back to 2008, a film about the mystical surgeon may have been way out of the alley of Marvel Studios.
In the middle of a Twitter exchange with comic book writer Kurt Busiek, "American Gods" author Neil Gaiman expressed how great it would have been if Marvel gave the green light on the "Doctor Strange" film that he was all set to write and Guillermo del Toro was prepared to direct.
@KurtBusiek I still wish Marvel had been interested in a @RealGDT & me Dr Strange movie, because I wanted to write Clea so badly after 1602.

— Neil Gaiman (@neilhimself) November 27, 2015
With a little digging, media outlets managed to shed light on the bestselling author's remark. As it turns out, seven years ago, Gaiman and Del Toro wanted to be collaborators for a "Doctor Strange" movie.
Back in 2008, Gaiman told the now obsolete website Premiere that it is one of his "dream jobs" to write a movie about the magician. He happened to mention that to the film director who immediately hopped on board the project. "Neil, I want to direct it," Gaiman said.
However, fate did not allow the collaboration made in movie heaven to move forward. Gaiman stated that Del Toro had a lot of his hands that time including two "Hobbit" films, which he did not end up helming and "Hellboy 3," which is yet to materialize.
"Anyway, the point is we're probably, we may be four years away from Guillermo being free to do it, and I'm not entirely sure I'd want to do it without him. So we'll see," Gaiman went on to say. In an interview with Empire on that same year, Del Toro added fuel to the speculations.
"I talked with Neil Gaiman [about writing it]. I said, that's an interesting character because you can definitely make him more in the pulpy occult detective/magician mold and formula than was done in the Weird Tales, for example," Del Toro said.
"The idea of a character that really dabbles in the occult in a way that's not X-File-y, where the supernatural is taken for granted. That's interesting. But I wouldn't use the suit," the filmmaker added.
By 2012, Del Toro finds himself talking about the "Doctor Strange" film and the Gaiman-Del Toro dream team that would have been in a Collider interview. This time, he set the record straight by saying that "Marvel had never heard of that development and neither have I."
As per Slash Film, a film about the Sorcerer Supreme may have come a bit outrageous to Marvel Studio that time as it was then just starting to put together its cinematic universe.
The site added that the tandem of Gaiman and Del Toro may have only gone so far as a movie pitch turned down by the studio because it was not ready for such type of film back then.
related:
© 2015 Books & Review All rights reserved.
TRENDING ON THE WEB