December 2015 Book Releases: Top 5 YA Books to Check Out Next Month
Books & Review
Updated: Nov 30, 2015 10:10 AM EST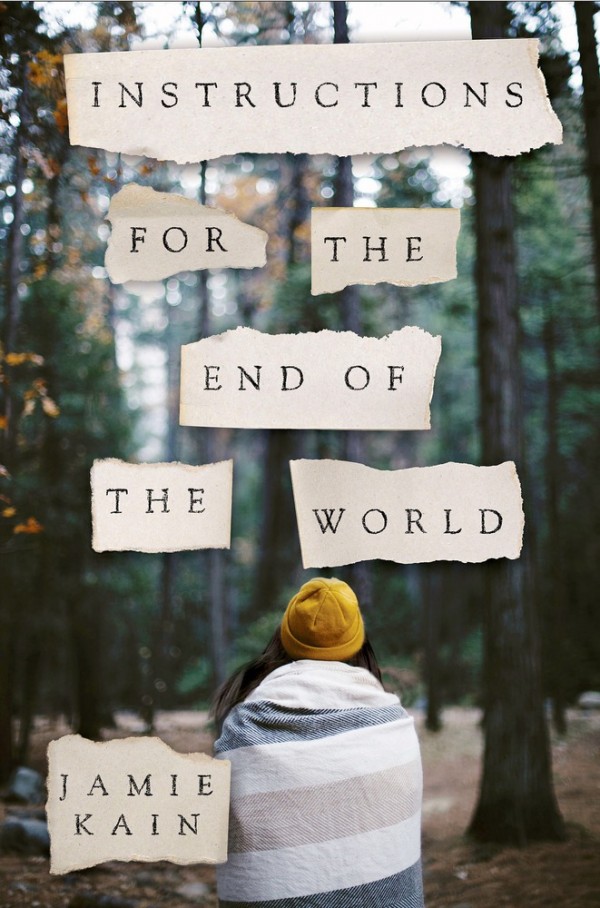 It is never too late to catch up on the latest in young adult bookshelf. As December dawns upon all and sundry, readers can make the final days of 2015 count by keeping themselves up to speed with this month's upcoming young adult releases.
To get started, here is a rundown of the tomes to be released this December:
1. "Nexis" by AL Davroe (Dec. 1)
Tons of follow-up installments to existing sagas will be released next month but Davroe chose this month to start one.
"Nexis" is the opener to her new series "Tricksters" and as per Barnes & Noble, it zeroes in on Ella, who finds realness in the virtual game world of Nexis made by his late father, whose death she continues to mourn.
In the same crash that took her father's life, Ella earns a physical limitation that made her feel alone until she met Guster, a senior player who served as her guide out of Evanescence and into the world of Nexis, which isn't what it seems.
2. "Instructions for the End of the World" by Jamie Kain (Dec. 8)
According to US Macmillan, this tale sees Nicole Reed, whose father leaves her in charge of everything around the house after he decides to look for his mother, who left them in the middle of a journey to a new home.
Things took the turn for the worse when food started to run and danger began to lurk, but thanks to a handsome boy named Wolf, she learned to get by. But more than offer help, the lad taught Nicole to fall in love at the wrong time.
3. "Gates of the Arctic" by Shelena Shorts (Dec. 10)
Risa and her family hopes to be one among the portion of the population that gets to be in Safe City, where they will be protected from a virus that threatens to wipe out mankind, as per the description in Shorts' official website.
Unfortunately, Risa wakes up only to realize that her loved ones are no longer by her side after she was accepted in the city and immediately goes on a mission to be reunited with them.
4. "What's Broken Between Us" by Alexis Bass (Dec. 29)
Bass is back with a novel that's sure to pluck at the heartstrings of readers. As per HarperCollins, the author will make fans out of individuals who read Gayle Forman and of Robyn Schneider's "The Beginning of Everything" with this tale of love, loss and forgiveness.
This is the story of Amanda Tart, who is preparing for the homecoming of his brother after spending a year and half behind bars after drunk-driving, which led to his best friend's death and his girlfriend's paralysis.
Amanda's brother shows no remorse of the damage but she, deep down inside of her, she still loves him but not until she and the brother of one of the victim's got closer.
5. "Hear" by Robin Epstein (Dec. 29)
Kassandra Black learns of her ability to communicate telepathically and see the future when she was forced to work at her great-uncle Brian's lab at Henley University after "vigilante justice gone awry," as Random House described it, that cost her graduation.
By helping with the HEAR (Henley Engineering Anomalies Research), she realized that every individual in the room was there for a reason, including her.
related:
© 2015 Books & Review All rights reserved.
TRENDING ON THE WEB