'The Girl Before' Unreleased Thriller Book Finds Movie Director in Ron Howard
Books & Review
Updated: Dec 01, 2015 10:06 AM EST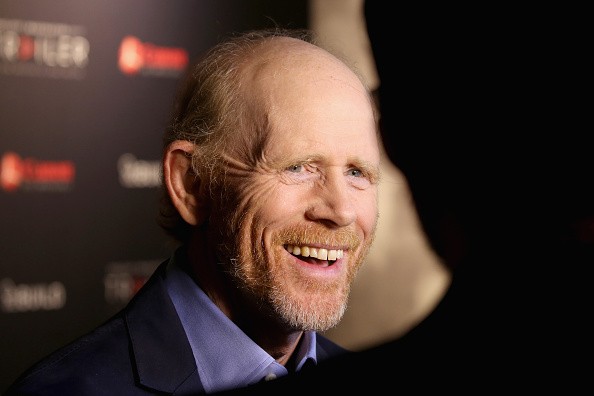 Before the thriller novel "The Girl Before" even hits the shelves, a movie inspired by JP Delaney's new book is already in the works. In fact, "A Beautiful Mind" director Ron Howard has already signed up as the helmer of the upcoming flick, Deadline reported. Notably though, "The Girl Before" will be here soon.
The book follows "a traumatized woman [who] falls in love with an extraordinary minimalist house and with the man who designed it. But when she discovers that three years earlier another damaged woman died here, she starts to wonder if her own story is just a re-run of the girl before."
Ballantine Bantam Dell, an imprint of Random House, will publish the title. Quercus, on the other hand, will be handling the book's distribution in the UK. In a press release shared by the publishing house via The Bookseller, its fiction publisher Stefanie Bierwerth expressed her excitement about the thriller.
"'The Girl Before' is a stunning psychological thriller which amazes me most in its utter uniqueness and the way it injects new energy into a genre that has become so hugely popular. It is fresh and different and it will genuinely surprise anyone who picks it up. We'll have such fun making this the debut launch for autumn 2016," Bierwerth said.
The book is also promised to offer "twist after twist" as well as show how dark obsession can be. Meanwhile, Delaney, the author credited to the book, is thought to be a pseudonym for author Tony Strong, as per Entertainment Weekly.
Deadline pointed out that "The Girl Before" is the latest in the trend of book to movie projects under the thriller category with the world "girl" in the title that centers on a woman in distress. The others include "Gone Girl" and "The Girl on the Train."
As per Vulture, either this theme or the forthcoming book's "Crimson Peak" vibe may have caught Howard's attention. The aforementioned publication, however, hinted that "The Girl Before" will make a great pastime before he stars work on future "Star Wars" projects.
Meanwhile, Howard will also serve as producer and will be joined by Michael De Luca, Brian Grazer and Erica Huggins. Tyler Mitchell will be executive producing the film along with Elishia Holmes.
There is no release date for the movie as well as casting updates. "The Girl Before," on the other hand, will be out autumn next year.
related:
© 2015 Books & Review All rights reserved.
TRENDING ON THE WEB