'Norwegian Wood' Author Haruki Murakami Dishes Unique Secret in Writing Novels
Books & Review
Updated: Dec 02, 2015 07:40 AM EST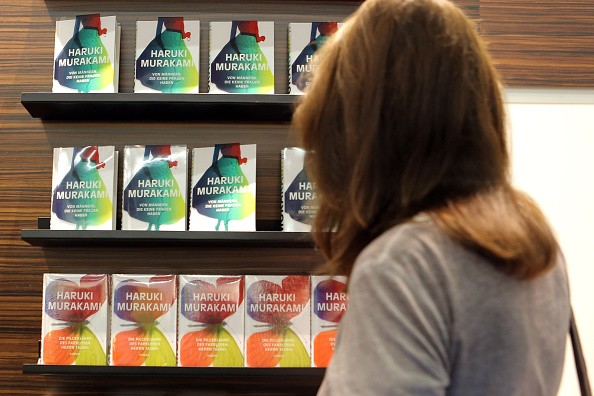 In one of his rare appearances, Haruki Murakami graced Koriyama, Fukushima Prefecture as a special guest during a discussion about learning imagination, as per Japan Times. The symposium was part of "The Drifting Classroom: The Art of Writing, Reading and Translating" event.
As per the aforementioned publication, Murakami stated that imagination is not learned but rather triggered. It is already inside one's mind, it only needed to be activated. The trick is to keep in touch with the "attic" or the childhood imagination that most adults tend to lose.
Asahi Shimbun reported that, during the talk, the bestselling "Norwegian Wood" author shifted the subject to fried oysters, which he revealed was his favorite food. However, it saddens the author that his wife does not like fried oysters at all.
"The fried oysters I eat by myself are delicious, but I am also lonely," Murakami said. "I am lonely, but they are delicious. Like the relationship between solitude and freedom, it moves in an endless cycle," the Japanese laureate went on to say.
For Murakami, thinking about deep-fried oysters helps him write effectively and quickly. His favorite food not only satisfies his stomach but also assists his mind when working on a book. He explained this further during the talk.
"Picking out single words that are contained within me is also a solitary act (so writing novels) is similar to eating fried oysters by myself. When my mind grows pressured when I think that I am writing a novel, I feel more relaxed when I think that I am only frying oysters."
It looks like this trick really works. This year, Murakami was one step away from taking home the Nobel Literature prize. Although he failed to bag the award, Murakami was the top pick to win and the expectations was that he was to be the big winner that night, as per Reuters.
That itself is an honor apart from the bestsellers the master of disillusionment tales put out. Some of Murakami's notable works include "Kafka on the Shore," "IQ84" and "Norwegian Wood" among others. Millions of copies of his books have been sold in and out of Japan.
The annual event, which is now on its third year, was also attended by writers Motoyuki Shibata and Hideo Furukawa -- the organizer of the affair who was born after the Great East Japan Earthquake and tsunami back in 2011.
related:
© 2015 Books & Review All rights reserved.
TRENDING ON THE WEB