'Star Wars' Expanded Universe Examined in 'A Long Time Ago'! Book Features & Trilogy Details Here
Books & Review
Updated: Dec 02, 2015 07:50 AM EST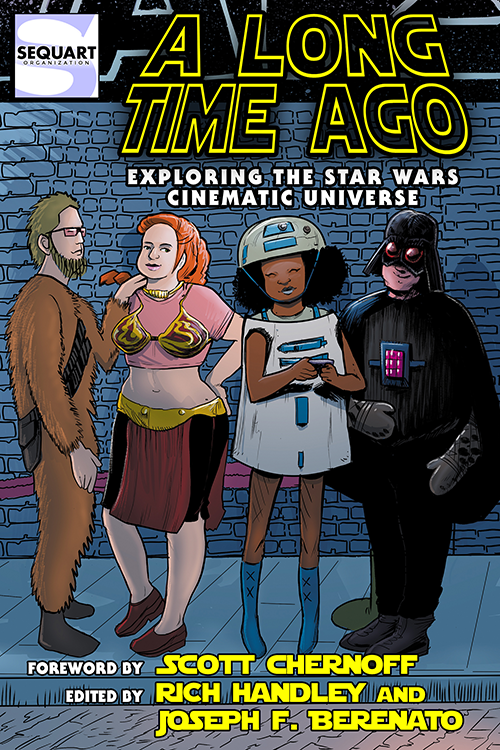 The hype around "Star Wars: The Force Awakens" continues to rise as the screening month of the highly-anticipated film steps in. As per Publishers Weekly, bookstores and publishing houses are seeing a massive spike in sales as throngs of fans flock for tie-ins and licensed products of the franchise.
However, it is safe to say that this miniboom has no room for a breather as a new "Star Wars" book has been released, this time by pop culture magazine Sequart. Unlike other titles out now, the book titled "A Long Time Ago: Exploring the Star Wars Cinematic Universe" dissects the extended cosmos of the timeless space franchise by George Lucas.
When the first "Star Wars" movie was shown, the game-changing sci-fi flick quickly became "the visual and audio extravaganza like nothing anyone had seen before," as Sequart described. It expanded so quickly and spawned countless television shows, books and everything in between.
The offshoots of the intergalactic masterpiece will be the center of "A Long Time Ago." The book will tackle one of the most successful film franchises in history by touching on the games, TV movies, cartoons, commercials, variety shows and video-based amusement-park ride it inspired.
"This anthology features insightful, analytical essays about the franchise's long history from popular film historians, novelists, bloggers, and subject-matter experts, exploring why the films proved so immediately popular, where the movies and TV shows have succeeded and faltered, and why we all keep going back a long time ago to that galaxy far, far away," Sequart described the book.
Among the list of people that took part in the making of the 354-page book are, "Star Wars" fan-site creators Joe Bongiorno and Nathan Butler as well as Sequart alums Julian Darius and Ian Dawe. Keith DeCandido, Kevin Dilmore and Dayton Ward are all on board too.
"A Long Time Ago" has the foreword written by former Star Wars Insider editor Scott Chernoff. The book is already available for $16.99. It also comes as a$7.99 Kindle version, where fans can read through download Kindle readers for PCs, tablets and mobile smartphones.
According to Comic Mix, "A Long Time Ago" is the first of the "Star Wars" book trilogy by Sequart. The second book titled "A Galaxy Far, Far Away: Exploring Star Wars Comics" will be out summer next year and the third and final one "A More Civilized Age: Exploring the Star Wars Expanded Universe" releases holiday 2016.
Fans can definitely idle away the hours until "Star Wars: The Force Awakens" hits the big screen on Dec. 18 with "A Long Time Ago."
related:
© 2015 Books & Review All rights reserved.
TRENDING ON THE WEB