Haruki Murakami Leaked Reading List: Privacy Violated, Japan Library Association Claims
Books & Review
Updated: Dec 02, 2015 08:00 AM EST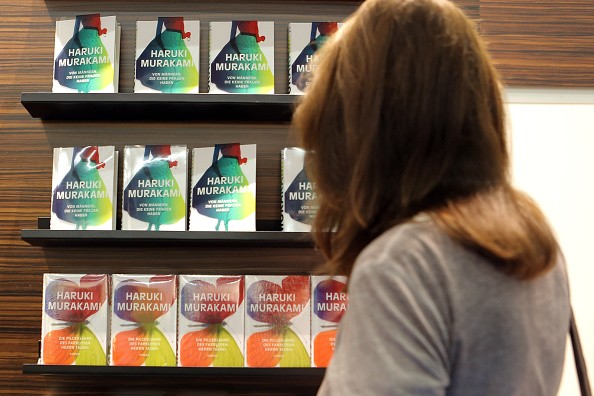 Japanese literary laureate Haruki Murakami isn't very fond of publicity and appearances, making the incident of the publishing of the author's teenage reading list without permission an all the more greater issue for Japan Library Association.
Just recently, the group blasted The Kobe Shimbun for publishing an article without seeking consent first about the titles the Nobel Literature candidate checked out from Hyogo Prefectural Kobe High School as a young student.
"Disclosing the records of what books were read by a user, without the individual's consent, violates the person's privacy," Japan Library Association said in a statement picked up by NDTV. It added that the newspaper should have approached concerned authorities prior to the publishing or the making of the story.
Even if the newspaper followed a proper process in acquiring Murakami's old library cards, the group said that it still isn't right publishing them for the world to see.
"It is not right if people cannot use a library free from anxiety," Yasuhiro Nishigochi, the chairman of the committee for intellectual freedom in libraries, further said.
According to Telegraph, The Kobe Shimbun got hold of the library cards after a volunteer in Murakami's alma mater happened upon the library cards that were found slipped in three olds books and immediately contacted the newspaper. Each of the cards revealed that they were once borrowed by young Murakami.
These very books, as it turns out, are lined up to be disposed of by Murakami's old school, who, in the midst of issue, apologized for the leaked information on the reading endeavors of Murakami way before he went on to become one of Japan's most precious literary gem and an author of bestselling books like "Norwegian Wood" and "The Wind-Up Bird Chronicle."
On the other hand, The Kobe Shimbun assistant managing editor Hideaki Ono sticked by the newspaper's decision and responded to Japan Library Association saying that the article "has high public benefit." "Mr. Murakami is a person whose work and how he developed his literature are a subject for scholarly study," she said.
"He is known to have profound knowledge of British and American literature. But (the cards) showed he also explored French literature in his younger days. We believed these facts are of high public interest," Ono went on to say.
The Kobe Shimbun story revealed that Murakami borrowed books by French writer Joseph Kessel, whose most notable work is "Belle de Jour." The book tells the story of how a dry marriage compelled young wife Séverine Sérizy to become a prostitute to sate her sexual cravings her husband Pierre fails to provide.
The book was published in 1928 and was made into a film in 1928 starring Catherine Deneuve.
related:
© 2015 Books & Review All rights reserved.
TRENDING ON THE WEB