'Togetherness' Duo Mark & Jay Duplass to Publish Essay Collection
Books & Review
Updated: Dec 03, 2015 09:05 AM EST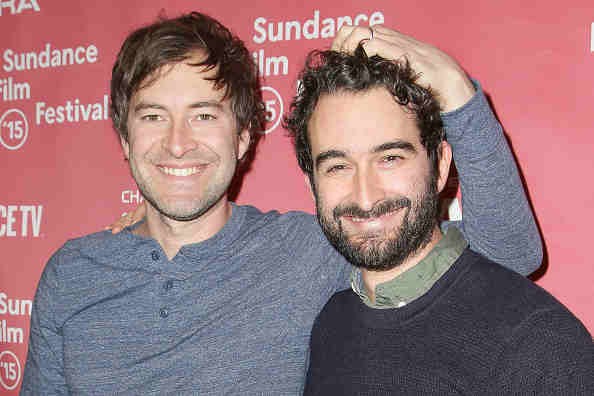 Mark and Jay Duplass -- popular writers, directors, actors and producers -- now have an additional entry to add to their resume and that is 'memoirists.' Known for their work in the Emmy Award-winning HBO dramedy "Togetherness," where they both star and direct, the duo is now working on an untitled collection of essays.
The tandem, famously known as Duplass Brothers, is working on "a personal exploration of the messiness and awkwardness of life" that recount their life experiences which led them to become renowned collaborators in the TV and film industry. According to NOLA, this goes to show that the two of a kind can basically do anything and are unstoppable in their field.
A press release acquired by Deadline teased that the book will be "complete with sincere anecdotes, goofy moments and 'funcomfortable' episodes that chart their journey of collaboration, which began when they were kids with a movie camera in New Orleans."
"As in their film and television projects, the brothers will wrestle with what it means to be a good friend, husband, father, and brother, and what it's like to collaborate so intimately with a sibling that you desperately love, but sometimes want to murder," the press release went on to explain.
The book will be published by Random House imprint Ballantine Books in 2017. At the moment, the upcoming book has no title yet. However, Entertainment Weekly said that, if the style the Duplass brothers use in naming their films (such as "Safety Not Guaranteed" or "The Skeleton Twins") will be the same for the book, fans can expect a clever, fun read.
With the book still a long way to go, fans of the powerhouse duo can experience their brotherly magic by watching "Togetherness," where Mark stars as protagonist Brett Pierson while he helps write, direct and executive produce the show with his older brother Jay.
The show debuted this January and had eight episodes, with the last one aired in March. HBO has renewed the comedy-drama for a second season, which will premiere on Feb. 21.
Additional credits of the older Duplass include a stint in Amazon's dramedy "Transparent" while the younger Duplass is also busy with "The Mindy Project." Other notable works of the multi-hyphenate bros include "Jeff Who Lives at Home" and "Cyrus."
One of their latest film outings "Tangerine," which features the story of transwoman sex worker Sin-Dee Rella played by Kitana Kiki Rodriguez, is said to be being eyed for an Oscar award, as per Out.com.
related:
© 2015 Books & Review All rights reserved.
TRENDING ON THE WEB