Oprah Winfrey Memoir Becoming One of Highest-Paid Book Deals in Years?
Books & Review
Updated: Dec 03, 2015 09:11 AM EST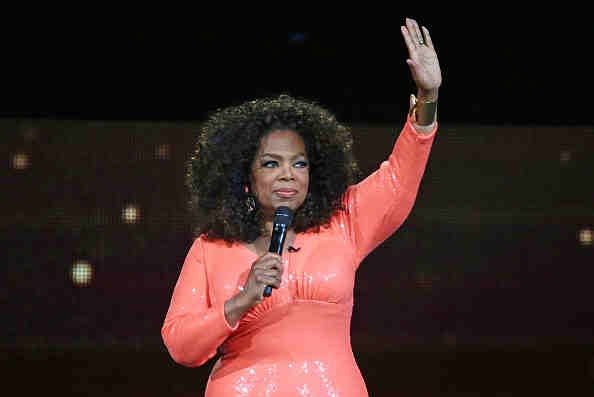 A litany of publishers are now in a cutthroat battle to win over media proprietor and reigning queen of daytime TV Oprah Winfrey into a book deal, whose value may be the highest the world of publishing have seen in years.
According to Deadline, the book deal is close to reaching an outrageous eight-figure paycheck mark. The website also said that the Flatiron Books, a division of Macmillan, is not very far from sealing that million dollar deal.
It remains to be seen which publishing house will end up collaborating with Winfrey for the all-important memoir. Needless to say, the auction for the book is massive considering this will be the beloved talk show host's definitive memoir.
Deadline added that the negotiations about the Winfrey book started last month. However, publishers were not allowed to talk about it and had to sign non-disclosure agreements. It looks like a secret as gigantic as an eight-figure payday is just too big of a deal to be able to be kept on a lid.
Notably, Winfrey isn't new to writing books. As a matter of fact, she has worked on tons of those -- the latest being the cloth-bound essay collection titled "What I Know For Sure," which Macmillan published just last year.
The 2014 tome is filled with advice and essays on just about everything in life, good or bad. Macmillan described the title as "a rare, powerful and intimate glimpse into the heart and mind of one of the world's most extraordinary women."
While no official word about the development of Winfrey's memoir, not to mention the price tag it will end up having, Bustle said it won't be a surprise that a movie inspired by the life of the 61-year-old billionaire will soon follow. The site even had suggestions on who should portray the star.
Included on the list are Angela Bassett, who played Tina Turner in "What's Love Got to Do With It," Emmy Award-winning actress Viola Davis, "Scandal" star Kerry Washington, Jada Pinkett Smith, who the site believes will really make a great Winfrey in the movies, and "Dreamgirls" star Jennifer Hudson.
Meanwhile, Winfrey just started her Australia tour for "An Evening with Oprah" with Rod Laver Arena in Melbourne as the first stop. There, as per The Guardian, she talked to the audience about "how to become more of yourself" and how meditation can become "the most valuable" favor anyone can do for themselves.
related:
© 2015 Books & Review All rights reserved.
TRENDING ON THE WEB