'The War of the Worlds' by HG Wells Gets 'The Massacre of Mankind' Sequel After Over A Century
Books & Review
Updated: Dec 04, 2015 08:00 PM EST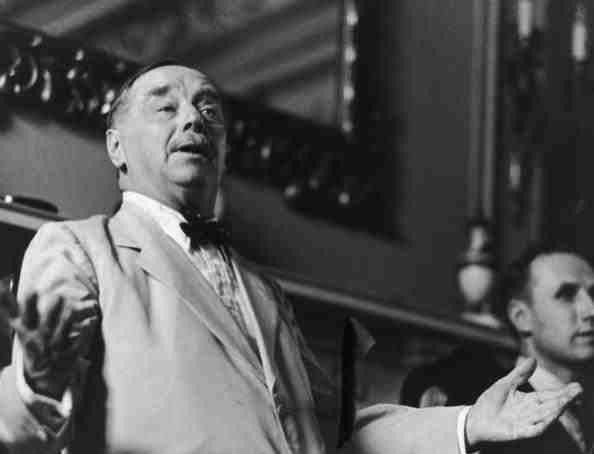 After 118 long years, the sci-fi classic "The War of the Worlds" by HG Wells first published back in 1898, will finally getting a sequel that guarantees to live up to the terror induced by the original century-old tale of horror and destruction.
The follow-up installment will be called "The Massacre of Mankind." Award-winning hard science fiction author Stephen Baxter had the honor of producing the first authorized sequel to the timeless masterpiece. Writing sequels to Wells' works isn't new to Baxter though.
According to Independent, it was also the novelist who ended up penning the sequel to another work by Wells, "The Time Machine." Baxter wrote "The Time Ships" back in 1995 as part of the commemoration of the centenary of the said book's publication.
Calling Wells the "daddy of modern SF," Baxter had nothing but praises for the sci-fi fiction originator. "Wells did more than any other writer to shape the form and themes of modern science fiction, and indeed through his wider work exerted a profound influence on the history of the twentieth century," Baxter said via Independent.
"Now it's an honor for me to celebrate his enduring imaginative legacy, more than a hundred and fifty years after his birth," he went on to say.
Like "The Time Machine," a follow-up to "The War of the Worlds" is coming for a reason too. According to Telegraph, the publication of "The Massacre of Mankind" marks the 150th anniversary of Wells' birth and the 70th of his death.
"The Massacre of Mankind" reignites the deadly war started in the original but the Martians made sure that this time, they will emerge the victorious party. The aliens have found a way to curb the negative effects of microbial infections on them (it was this that allowed mankind to defeat them in the original book), which makes them far stronger and capable of overrunning and overpowering the planet.
The vindictive Martians first set their eyes on Britain, which fired up the opposition against the unwelcomed visitors. Publisher Victor Gollancz Ltd promises that Wells fans have no reason to worry about the sequel to the game-changing sci-fi tale because it will be an epic book to look forward to.
"I've seen early material from this remarkable new project, and can't wait to unleash Steve's new Martian terror upon the world," Gollancz commissioning editor Marcus Gipps said in a statement.
Since its publication, "The War of the Worlds" has inspired theater productions, a 2005 movie adaptation starring Tom Cruise and radio broadcasts by Orson Welles, as per Bustle. "The Massacre of Mankind" will be out January 2017.
related:
© 2015 Books & Review All rights reserved.
TRENDING ON THE WEB