Fed Beige Book December 2015: How's the Current US Economy?
Books & Review
Updated: Dec 04, 2015 08:00 PM EST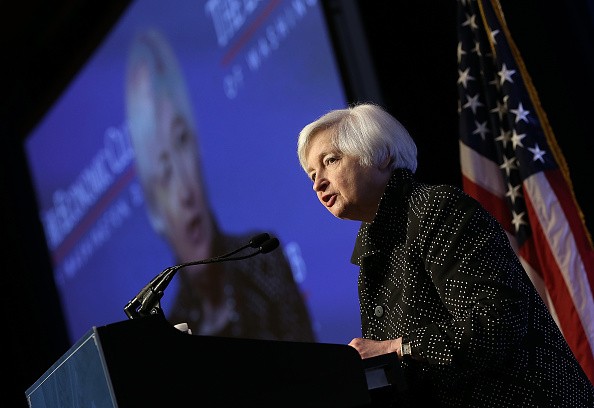 "The twelve Federal Reserve District reports indicate that economic activity increased at a modest pace in most regions of the country," The Federal Reserve Bank of Richmond reported in its latest Beige Book released last Nov. 20. This covers early-October through mid-November.
For the uninitiated, The Beige Book, which comes eight times a year, holds information and anecdotal reports from businesses in each of the 12 districts.
The higher consumer spending (which was visible in almost all districts) and increase in home sales and construction paved way to the modest economic growth the USA felt since the latest report.
The Federal Reserve states that the latter achievement is more evident in Boston, New York, Philadelphia, Cleveland, Richmond, Chicago and Kansas City Districts although this aspect was a "slow growth market" for Philadelphia.
The Federal Reserve also reports a modest to moderate pace in increase on the residential construction. The same goes for commercial construction, which saw a modest spike. Loan demand, on the other hand, was on the rise as stated in the new Beige Book report.
Probably, the aspect that distinguishes the district the most is the agricultural conditions. Atlanta and Dallas Districts saw drought conditions lighten up due to rainfall but moisture cost Richmond and St. Louis its crops.
There was a little decline in energy activity mostly in Dallas, St. Louis, Kansas City and San Francisco owing to the ongoing limited gas exploration. What this meant for Atlanta is that investment drop, with the Federal Reserve pointing "continued weak global demand and an oversupply of oil" as the culprit.
CNBC echoes that on the side of the US labor market was both increase and decrease. Just like the findings stated on the previous Beige Book report, the labor market "tightened modestly." Notably, some of the districts repost a slight raise in hiring.
As per the aforementioned site, putting employees with the required skill levels in jobs waiting to be filled has become progressively more difficult for employers. Overall wage pressures were "generally stable to increasing" as The Federal Reserve described.
More on the job reports should be provided today, as per USA Today. Economists anticipate that the gist of the data will be all about the addition of 200,000 jobs but the unemployment rate still standing at 5 percent.
The latest Beige Book will be taken to a discussion with the central bank on Dec. 15-16. USA Today reports that there are expectations that Fed officials in the said summit will hoist interest rates, which hasn't been done in almost a decade.
related:
© 2015 Books & Review All rights reserved.
TRENDING ON THE WEB