'Miss Peregrine's Home for Peculiar Children' Author Ransom Riggs to Publish 2 New Books
Books & Review
Updated: Dec 07, 2015 06:46 AM EST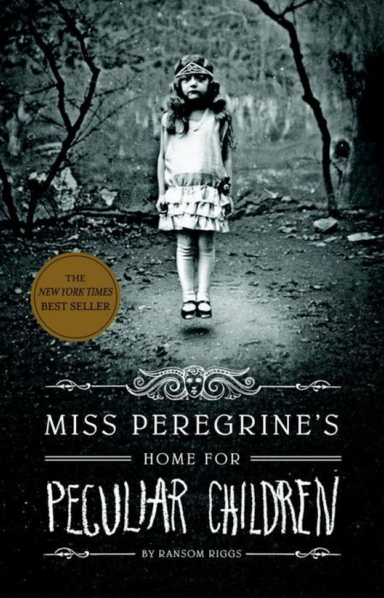 Good news for fans of Ransom Riggs! The author behind the bestselling dark fantasy fiction "Miss Peregrine's Home for Peculiar Children," which was adapted into a film by Tim Burton, is working on not one but two new books as part of a book deal with Penguin Young Readers imprint Dutton Books.
The first tome titled "Tales of the Peculiar" will delve deeper into the world of his hit debut novel. It is an illustrated collection of fairy tales and will be released fall next year, just before the movie adaptation hits the silver screen.
No one is more excited to see the world of "Miss Peregrine's Home for Peculiar Children" expand than Riggs himself, per The Hollywood Reporter. "I'm absolutely thrilled ... to finally get these peculiar tales, which have been bouncing around my brain for years, down onto paper and out into the world," he said.
On the other hand, the second book to be released by Riggs is a completely different tale. Sadly, there's no available info about this book yet, even its title. No release date has been mentioned too. However, fans are looking at a two-year wait at the least, considering the first book's release schedule.
Bustle notes that this book deal has Riggs switching publishers. It was Quirk Books that published "Miss Peregrine's Home for Peculiar Children" back in 2011. This change will have Riggs work with "the legendary Julie Strauss-Gabel," the same editor as his fellow YA author and Kenyon College pal John Green.
Before Riggs had his break with "Miss Peregrine's Home Peculiar Children," he also published "The Sherlock Holmes Handbook," a humorous manual teaching readers how to be detective as well as "Talking Pictures," a tome filled with antique photos.
On the other hand, Riggs released three "Miss Peregrine" books. "Miss Peregrine's Home for Peculiar Children" is the first one that begins the tale of 16-year-old Jacob, who journeyed off the coast of Wales only to find the abandoned titular institution shrouded in mystery and horror.
Jacob explored the place and discovered that kids who once lived there may still be alive. This spine-tingling tale will be the center of the movie of the same name to be released Mar. 4, 2016. It stars Asa Butterfield, Eva Green and Samuel L. Jackson among others.
"Miss Peregrine's Home for Peculiar Children," which sold four million copies worldwide, was followed by "Hollow City" then "Library of Souls," which are also successful releases.
related:
© 2015 Books & Review All rights reserved.
TRENDING ON THE WEB