'The Disaster Artist' by Greg Sestero & Tom Bissell Becoming a Movie! 'Hunger Games' Actor Josh Hutcherson to Star
Books & Review
Updated: Dec 07, 2015 06:42 AM EST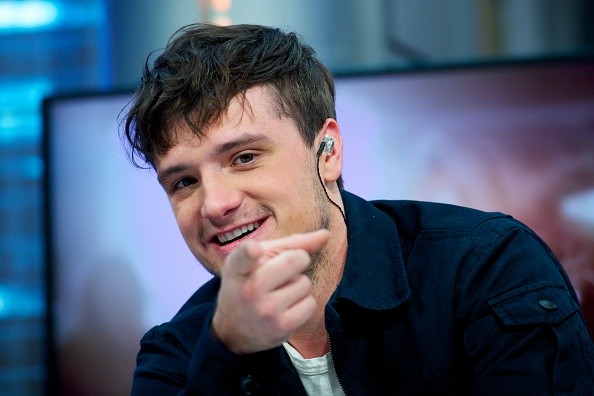 Fresh off the dystopian world of Panem, "Hunger Games" star Josh Hutcherson will be starring in another movie adapted from a book. The tome in question is "The Disaster Artist," the award-winning nonfiction book by Greg Sestero and Tom Bissell published in 2013.
As per The Hollywood Reporter, the movie follows the struggles, challenges and the downright weirdness in the making of "The Room," a 2003 cult film that the book describes as "the greatest bad movie ever made." Tommy Wiseau directed, produced and starred the romantic drama.
Hutcherson, who played Peeta in the recently concluded young adult movie franchise "Hunger Games," is on board to play the role of Philip Haldiman, who portrayed the next-door college student Denny Carolyn Minnott in "The Room."
The actor is joining James Franco and Seth Rogen, who are set to produce and star. Franco is also directing in "The Disaster Artist" while he stars in the film as the mysterious Tommy Wiseau, who was an all-around presence on and off camera in "The Room."
Seth Rogen's role is yet to be revealed. Dave Franco, on the other hand, will also be in the film as Sestero, who starred in the film and was then a struggling actor when he first met and collaborated with Wiseau.
Entertainment Weekly once described "The Room" as "The Citizen Kane of bad movies." However, thanks to its "so-bad-it's-freakin'-awesome vibe," it reached cult status, which became a worldwide phenomenon and earned a multitude of fans.
"The Disaster Artist" will not only take fans behind the scenes of the "worst movie ever." It will also provide a good look at the friendship of Sestero and Wiseau, who was often described as secretive and eccentric.
As said in the book's description, Wiseau did a chunk of the work for "The Room" right in the parking lot of a Hollywood equipment-rental shop. He also personally shelled out $6 million to finance the film and staged a red carpet premiere for it.
"But despite the efforts of the disbelieving (and frequently fired) crew and embarrassed (and fre­quently fired) actors, the movie made no sense," the description added. After two weeks in the theaters, "The Room" made $1800 at the box office.
"The Disaster Artist" movie promises to be a rib-tickling adaptation of the already funny source material. It is sure to make moviegoers laugh as they discover how Wiseau "defied every law of artistry, business and friendship."
Evan Goldberg and Vince Jolivette are part of the cast while "The Fault in our Stars" duo Scott Neustadter and Michael H. Weber were in charge of the screenplay.
related:
© 2015 Books & Review All rights reserved.
TRENDING ON THE WEB