Lemony Snicket's 'A Series of Unfortunate Events' Netflix Series Starts Casting
Books & Review
Updated: Dec 08, 2015 07:04 AM EST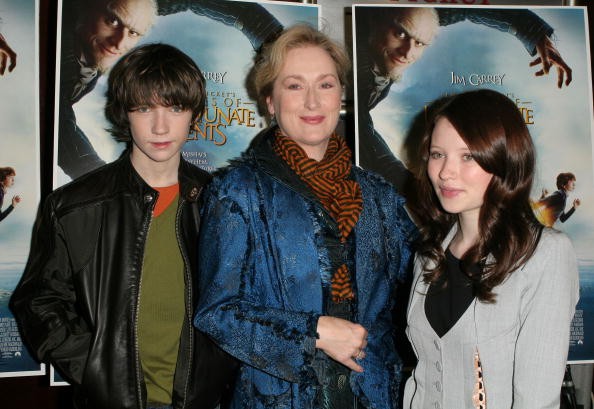 The time has come for Netflix to cast the key characters of its upcoming adaptation of "A Series of Unfortunate Events" by Lemony Snicket (real name Daniel Handler). Just recently, the streaming giant released a casting notice for lead characters Violet and Klaus Baudelaire.
Violet is the eldest of the three siblings and has always displayed her ingenuity in the books. Netflix wants a talented 11 to 14 year-old who can embody Violet as someone that is "self-confident, capable and smart beyond her years."
In Snicket's "A Series of Unfortunate Events," Violet stands naturally as the leader and, being an inventor, her skills always comes in handy when she and her young siblings attempt to find a way out of a predicament -- which come to them nonstop, hence the ominous title of the installments.
Netflix is also looking to cast a 10 to 13 year-old for the role of Klaus. The streaming company wants someone who can portray convincingly the "very smart" middle Baudelaire child. Those who read the source material know very well that Klaus is a "voracious reader. He loves books. He is charming."
Not mentioned in the casting call was the youngest of the orphans, Sunny Baudelaire, an adorable little one who loves to bite things. Her penchant for nibbling on anything also helps the three get out of trouble.
Those who want to be part of the "A Series of Unfortunate Events" and know would make a great Violet or Klaus can head to Lemony Snicket Casting to learn the requirements. Application will run until Jan. 15. By March, filming will commence in Vancouver.
Notably, this is the first real development fans have heard about the making of the online series ever since the project was announced earlier this year. The Movie Network estimates judging by the production date that the series should be ready by the end of 2016.
For the uninitiated, "A Series of Unfortunate Events" is the thirteen-book tale of the Baudelaires -- who, after their parents' death, were forced to live with their greedy distant relative Count Olaf, who will do everything evil just to get his hands on the kids' fortune.
This ultimately results in a string of mayhem that has the orphans outfox Count Olaf and eventually discovering the secrets of their parents.
Back in 2004, the books were adapted into a film with Jim Carrey as Count Olaf. Emily Browning played Violet while Liam Aiken was Klaus. Meryl Streep also starred as the Baudelaire kids' phobic Aunt Josephine.
related:
© 2015 Books & Review All rights reserved.
TRENDING ON THE WEB