Amazon Fire HD 8 Reader's Edition Released! Specs, Features & Price of New Tablet
Books & Review
Updated: Dec 09, 2015 08:23 AM EST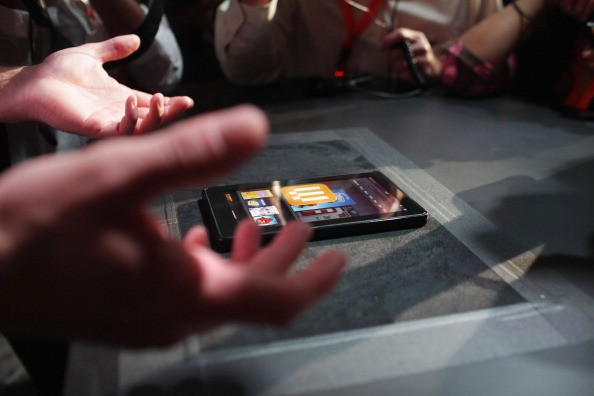 Amazon has released a tablet that is made especially for bookworms. The online retailer recently introduced the Fire HD 8 Reader's Edition, which is bundled with cool reader-friendly features that will cater to the booklover's tome-gorging adventures.
The tablet comes with one year subscription of Kindle Unlimited and gives the users access to a massive library containing more than a million books as well as heaps of audiobooks on tap, enough to make readers busy for the coming year. The service usually costs $9.99 per month (£7.99).
Individuals who are more inclined to audiobooks will be able to enjoy a 30-day trial on Audible when they register as members. This gives them over 180,000 titles to listen to. It seems that the only challenge left for readers is to choose which book to check out.
Those who like to gobble on a title before going to bed will also love the Fire HD 8 Reader's Edition for its unique and innovative Blue Shade feature, which reduces the blue light exposure of the tablet's display.
This means that reading in the dark will now be far easier and more comfortable, a feat that inexhaustible readers have always wanted to achieve just to satisfy their need for the written word. Speaking of efficient reading, the books are typed with Bookerly Font, which is especially designed for e-book reading.
More than that, Fire HD 8 Reader's Edition also offers what is called Word Runner, a feature that makes it easier to read speedily by "[keeping] your eyes focused on the center of the page and brings each word right to where your eyes already are" while slowing down on difficult words.
In addition, Immersion makes synchronizing Kindle text with Audible companion books easier. Locating and displaying recommendations of books based on the user's preference is possible, thanks to the Book Wizard.
"Fire HD 8 Reader's Edition simply delivers the best reading experience on any tablet. With an incredibly thin and light design and 8" HD colour display, this is the perfect tablet for reading," Amazon Device vice president of Charlie Tritschler said via The Bookseller.
Tritschler promises that with the all-new Fire HD 8 Reader's Edition, "even more readers can curl up in bed with their favorite stories." The tablet has 8GB storage and quad-core processor to boot.
The Amazon Fire HD 8 Reader's Edition comes fully-clad in a limited edition rustic leather case and is priced at $250 (£165.86). It was first released Dec. 7 as a Christmas treat for all the devotees of books out there.
related:
© 2015 Books & Review All rights reserved.
TRENDING ON THE WEB