J. K. Rowling Shuts Down Donald Trump-Voldemort Comparisons
Books & Review
Updated: Dec 09, 2015 08:41 AM EST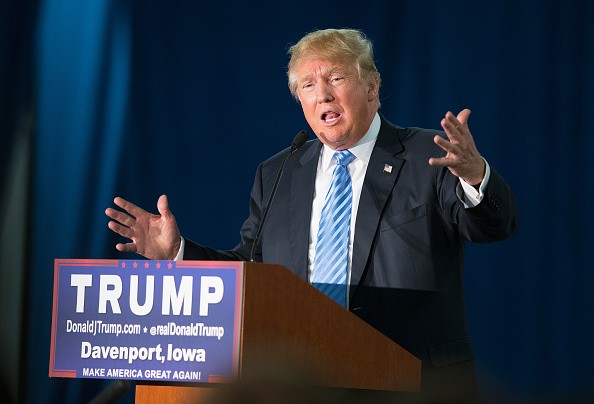 Bestselling author J. K. Rowling has expressed her disgust over the comparisons between presidential candidate Donald Trump and Lord Voldemort -- the ruthless, most repugnant creature in the entire wizarding world as told in her widely popular young adult saga "Harry Potter."
Rowling responded to BBC tweet about an article which was titled "Why people are calling American businessman Donald Trump Voldemort."
People started to refer to Trump as the Dark Lord after his remark about the "total and complete shutdown of Muslims entering the United States." Rowling expressed her disdain over the established link on Twitter, saying "How horrible. Voldemort was nowhere near as bad."
For fans of the "Harry Potter" series, Rowling's retort is really saying something. Voldemort is the main antagonist in the books and is deemed as the Dark Wizard. Some characters in the series often opted against calling him by his name and pertaining to him as he-who-must-not-be-named instead.
As CNN points out, one of the many sinister plans of the endlessly evil Voldemort -- who is known to be a half-blood -- is getting rid of the muggles or non-wizards in the wizarding world whereas he himself had the muggle genealogy owing to him being a half blood (part wizard and part muggle).
The comparison originated on Monday after the presidential candidate called to ban all Muslims in United States that earned him unbridled amount of lambasts. "Without looking at the various polling data, it is obvious to anybody the hatred is beyond comprehension," Trump said as quoted by Entertainment Weekly.
His fellow presidential candidates couldn't believe what Trump was blurting out from the podium. Republican presidential aspirant Jeb Bush tweeted that "Donald Trump is unhinged" adding that his so-called "policy proposals," as Trump likes to call them, "are not serious."
On the other hand, South Carolina Sen. Lindsey Graham called Trump "a race-baiting, xenophobic, religious bigot" during her appearance in "New Day" on CNN.
"I have common sense. I know what has to be done, and we don't want to have a situation like Paris. And we don't want to have another World Trade Center," Trump added as he explained his remark.
While Rowling and many others think that Voldemort does not do justifiable representation of Trump, other media outlets have made their own comparisons with Philadelphia Daily News relating the business mogul to Adolf Hitler.
Social media exploded upon Trump's remarks and Telegraph collected the reactions of public personalities they expressed on Twitter.
related:
© 2015 Books & Review All rights reserved.
TRENDING ON THE WEB