Boys' Reading Ability Improved Faster With E-Books, New Research Finds
Books & Review
Updated: Dec 10, 2015 08:21 PM EST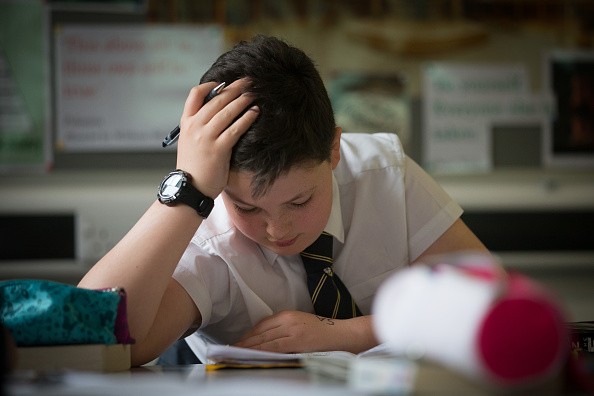 One way to improve the reading performance of children, especially boys, is by having them flick through an e-book instead of a physical one. This is what the National Literacy Trust found out after their e-reading research.
The organization had 500 pupils, aged eight to 16 from 40 schools across the U.K., who took part in the project. Before they went through it, only half of them, 51.8 percent to be exact, found reading "cool." This number increased 65.9 percent by the end of the initiative.
In fact, 66.5 percent ended up showing bigger love for reading. It is a great progress considering that only 34.4 percent of them reflected that reading books is actually a cool activity before the research took off.
National Literacy Trust learned that the reading levels of boys improved in 8.4 months while the girls saw great improvement by 7.4 months. By the end of the project, only 15.9 percent of the male youngsters found reading difficult -- that's almost half of the original figure, which is 28 percent.
E-book reading stuck with 11 percent of the boys when the research wrapped up, while an additional 25 percent ended up reading e-books regularly with 22 percent of those reading longer than they used to as the activity progressed.
The kids were also asked why they liked digital reading better than flipping through a story from a physical books. One pupil responded via Independent that reading on paper is "a bit boring." Another said it is the small text of the books that had him shy away from reading.
Others said that the device giving them the ability to zoom in, make the text big or change the background won them over. "On a tablet, it feels more interesting - it reminds me of when I'm texting someone and I don't like reading so it makes it a bit more interesting," another participant said.
National Literacy Trust Research Manager Irene Picton explained that the research proved that reading habits also evolve along with technology and that modernization can help children change their attitude towards reading in a positive way.
"The study clearly shows that the impact e-books can have on reading enjoyment, particularly for boys, goes well beyond the novelty of a new reading format," Picton said, adding that the research also proved how reading from a tablet or smartphone is different from reading a physical book.
"Children who enjoy reading are more likely to do better at school and beyond, so finding ways to help children enjoy reading and to do so more often is vital to increase their literacy," she said to Telegraph.
related:
© 2015 Books & Review All rights reserved.
TRENDING ON THE WEB