Taylor Swift First Major Book Coming Soon! '1989' Singer's Fans Helping With Content
Books & Review
Updated: Dec 14, 2015 08:37 AM EST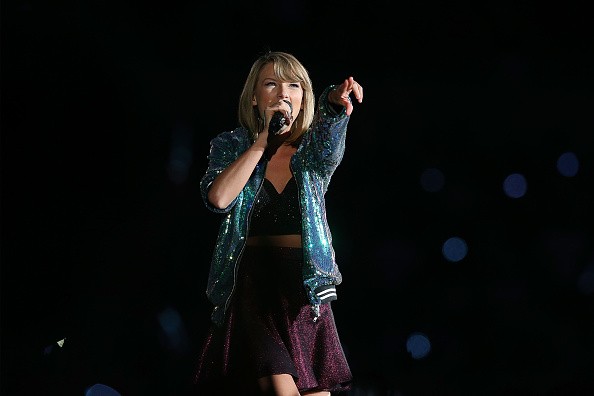 Time flies so fast and, in next to no time, it will be an entire decade since Grammy Award-winning singer-songwriter Taylor Swift released her first record. In order to commemorate this feat, Simon & Schuster will be releasing a book about the music superstar which will need the help of her whole fandom.
According to Entertainment Weekly, the strapping book will be designed like a scrapbook filled with concert photos, artwork by fans and articles that ultimately illustrate the past 10 years of the singer in the music industry. Swifties, as the "1989" hitmaker's fans call themselves, will even get to name the tome.
The photos to be included in the Taylor Swift book should be high resolution. Those who happen to have taken a lot of photos of the singer throughout her career can write to images@swiftfanbook.com to talk more about their horde.
Fans who also have illustrations and sketches of the star can email the same address. The individuals whose photos or artwork get featured in the book will receive a fee, credit to their contribution and a copy of the book.
On the other hand, the book will include magazine profiles written about Swift after she released in 2006 her self-titled album, which ultimately launched her music career and made her known as a country music sweetheart. Some of these writings will be of Sasha Frere-Jones, Ann Powers, Chuck Klosterman, Jody Rosen, and Jada Yuan among others.
Billboard noted that Simon & Schuster is also on the lookout for that "one super-Swiftie" who will serve as an honorary author and "the face of the book to the public." That lucky fan's name will also appear on the cover and will be paid $10,000. Interested fans can take part in the contest by submitting a video of them showing why they deserve the honorary authorship. The video must no more be three minutes long.
As for the title of the book, fans are encouraged to submit a title suggestion along with brief 250-word essay that explains why the book should go by that designation. The winning fans will receive $2,500 payment and credit in the published book.
The above-mentioned contests have already commenced and will end on Jan. 13. The third contest, which involves the selection of the book's cover takes place after the winners in these competitions have been determined.
Fans with the talent for graphic design are invited to submit entries that they think should be the cover of the sizeable book. The artist behind the chosen art will get $5,000 and his or her name on the jacket. The contest will run from Feb. 1 to Mar. 1, 2016. Those who would like to give all three contests a try can send in their submissions at www.SwiftFanBook.com.
To get more updates about the book, join the #SwiftFanBook conversation on Twitter.
related:
© 2015 Books & Review All rights reserved.
TRENDING ON THE WEB