'Harry Potter' E-Books Debut New Covers From Pottermore! See Designs Here
Books & Review
Updated: Dec 15, 2015 07:52 AM EST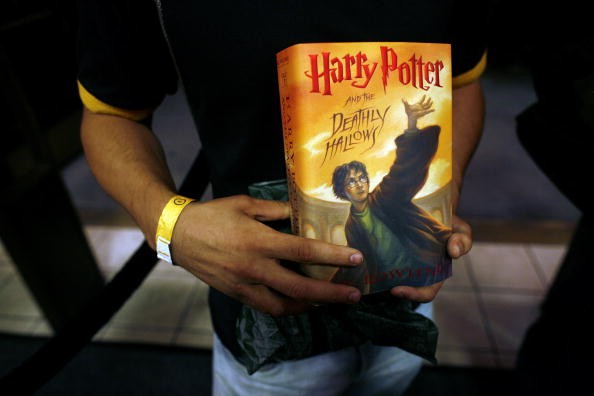 The digital versions of the "Harry Potter" books on Pottermore were given fresh new faces care of Olly Moss. According to Entertainment Weekly, the designer, who is a big fan of JK Rowling's bestselling saga himself, was personally chosen by Pottermore to provide new covers for the e-books.
The Pottermore Correspondent spoke to @OllyMoss about his amazing new #HarryPotter covers. We love them all! pic.twitter.com/TvVIS8bQZ4

— Pottermore (@pottermore) December 12, 2015
"Harry Potter has always been my favorite," Moss, who was rather a "snob" especially about the book covers, told Pottermore. This is why when he got the chance to create artwork for the books he loved as a child, he made sure he gave his best and enjoyed every minute of it.
"I really pitched my heart out. I came up with four or five different approaches and sketched most of the books for each," Moss said. "I lost my mind," he said upon learning about his "Harry Potter" book cover stint, adding that he was recovering from a bad hangover when he received the good news.
As what Pottermore pointed out from Moss's story, book covers are as a big deal of a deal to readers as much as the content -- at least that was the case for their resident designer. The website lauds the artist for "creating iconic imagery with a twist" with his take on the posters, which, on their own, have various stories to tell.
Moss has the affinity to give his artwork more than one layer that invites readers to give the design a second or a third look. This is mostly evident in the cover he made for the seventh and last book "Harry Potter and the Deathly Hallows," which he said was his favorite among the covers he made.
"It's the image that has summed up Harry Potter in my mind for such a long time. The scar - it feels like the culmination of the entire series and that's the image that's been stuck in my head," Moss explained about the cover, which saw a close up of the bespectacled Harry Potter beneath a green coating.
"This is a world where things often seem quite mundane on the surface and then have a secondary reveal. I love coming up with those images because it makes me feel that no one's done this before -- no one's seen something in this specific way," he added.
Pottermore also loves Moss's attention to detail and spot-on imaginings that effortlessly harmonize with the tales and words written by Rowling and loved by millions of Potterheads around the globe.
The "Harry Potter" e-books will be available next year on Pottermore, but they are already on offer in other retailers.
related:
© 2015 Books & Review All rights reserved.
TRENDING ON THE WEB