'Hunger Games' Prequels: Jennifer Lawrence's Katniss Unlikely to Return?
Books & Review
Updated: Dec 15, 2015 07:46 AM EST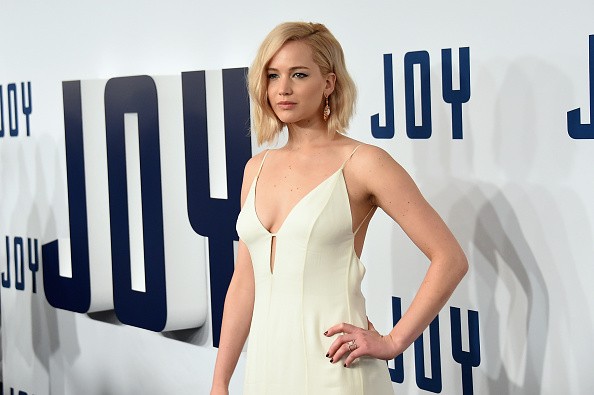 The "Hunger Games" series, one of the biggest young adult movie franchises in recent history, was brought to a close last month on a high note with "Mockingjay Part 2" sitting tight on the top of the blockbuster charts since its release.
Could this success translate to spinoffs to the beloved movies that were based on the bestselling saga by Suzanne Collins? If it does, Jennifer Lawrence, who starred in the movies as the brave and bold heroine Katniss Everdeen, will no longer be on board.
When the star was asked by Variety during the premiere of her new movie "Joy" about the prospect of "Hunger Games" prequels, this is what the actress had to say: "I wouldn't be involved. I think it's too soon. They've got to let the body get cold, in my opinion."
According to the aforementioned publication, Lawrence makes a good point about the franchise taking a break first. While "Mockingjay: Part 2" continued to slay new movies in the charts, it still remains the lowest grossing film in the franchise.
However, it looks like Lionsgate wants to strike while the iron is still hot. The production company's vice chairman Michael Burns hinted during the UBS Global Media and Communications Conference that fans will be back in Panem soon, with its plans for the series to "live on and on."
Whether or not this includes Lawrence remains to be seen. As The Guardian pointed out, the star probably did not have plans in having another go in the series anyway. This is primarily due to the fact that the arc of her character was already tied in a neat bow in the last movie.
The site added that Lawrence may be taking a break from starring in movie franchises. The actress will be reprising her role as shape-shifting mutant Mystique in "X-Men: Apocalypse" for the last time.
Fans of the 25-year-old star will see her next play the role of the titular character in the movie "Joy" screening Christmas day. She will then be seen drifting in space with Chris Pratt in the romantic space movie "Passengers."
As for Lionsgate's plans to continue the "Hunger Games," Burns hinted that fans will once again be taken to the arenas where annual Hunger Games take place. "If we went backwards there obviously would be arenas," he teased.
At the moment, there remains no confirmation and concrete development on possible "Hunger Games" prequels.
related:
© 2015 Books & Review All rights reserved.
TRENDING ON THE WEB