Neil Gaiman Short Stories Getting Graphic Novel Treatment
Books & Review
Updated: Dec 17, 2015 04:30 AM EST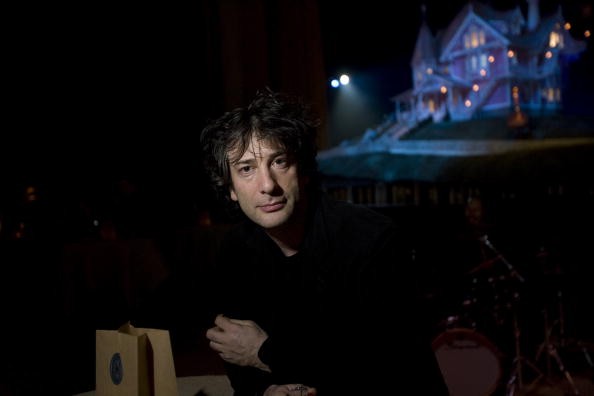 Two of the stories written by "Coraline" author Neil Gaiman will be the subject of upcoming graphic novels set to be published by Dark Horse next year.
Originally published in his short story and poetry collection "Fragile Things: Short Fictions and Wonders" released in 2006, the first tale titled "How to Talk to Girls at Parties" is a story of two teenage boys who attend a party meet girls will be getting the graphic novel treatment.
The story will be illustrated by Eisner-award winning twin artists Gabriel Ba and Fabio Moon. Publishers Weekly noted that this will mark the first time Gaiman will collaborate with the comic book artists, who are best known for their work in "Casanova."
"They have a storytelling aesthetic where [depicting] body language is everything. The story is all about what's in the narrators' heads, so it can be very hard to do that in comics," Gaiman said of the twin brothers as quoted by Newsarama.
"It's incredibly enjoyable to write a story and see them make it real," the award-winning author went on to say, calling himself a "huge admirer" of the pair of outstanding comic book artists. The "How to Talk to Girls at Parties" graphic novel will be available on June 2016.
The second Gaiman short story set to be transformed into a graphic novel is "Troll Bridge," which appeared in another one of the writer's short story collection called "Smoke and Mirrors" released back in 2009.
Here, Gaiman reimagines the legendary fairy tale written by Billy Goats Gruff and sees a young boy who talked into a troll under the bridge into abstaining from making a meal out of him until he gets old enough.
Gaiman entrusted his long-time artist collaborator Colleen Doran to concoct the graphic novel vision for "Troll Bridge." Having worked with Doran for years for his "Sandman" comic book series, Gaiman has a pretty good idea of how good she is.
"She showed me an unusual style [done with color pencils] that isn't like classic comics. Her pencils are wonderful, layered full-color drawings. They're subversive, more like children's book illustrations from 50 years ago," he said. The "Troll Bridge" graphic novel won't be out until September next year.
According to Publishers Weekly, Dark Horse also has plans to release next year reprinted hardcover graphic novel editions of two more of Gaiman's writings, which include "Creatures of the Night" and "The Facts in the Case of the Departure of Miss Finch." These books were already published as graphic novels by Dark Horse in 2004.
related:
© 2015 Books & Review All rights reserved.
TRENDING ON THE WEB