Rocket Racoon & Groot Comic Series Out Next Month! Get the Details Here
Books & Review
Updated: Dec 17, 2015 02:43 AM EST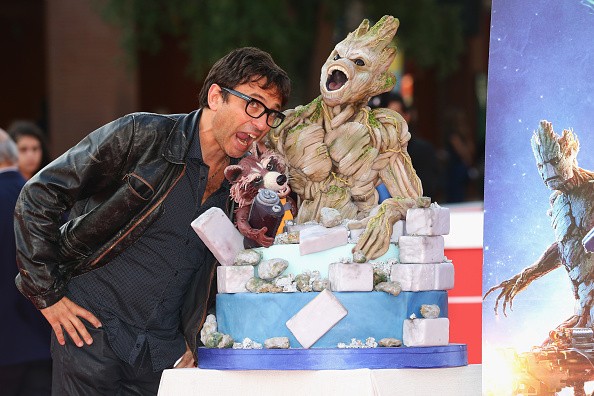 Fans will be treated to new adventures of Rocket Raccoon and Groot in a new comic series set to published by Marvel starting next year. In the series, the expert marksman becomes the new criminal mastermind in the face of the galaxy.
Simply titled "Rocket Raccoon and Groot," the new comic book series sounds like the titular tandem will be in an awful lot of fun and thrilling mayhem. The synopsis for the highly-anticipated comics as provided by Marvel is as follows:
"Everyone's favorite spacefaring duo are back for more explosive intergalactic escapades. But just how did Rocket become the galaxy's most wanted criminal? More importantly, why can't he remember who he was?! Only Groot holds the secret to Rocket remembering his identity, but he's not talking. Well he is talking, but all he's saying is...you get the picture."
Groot, who fans will see frequently in the comic book series, will be shown sporting symbols and tattoos on his bark that will lead them to discovering who Rocket really is behind the mask of being an intergalactic crime lord.
Marvel promises that "Rocket Raccoon and Groot" will be the "best buddy cop story in the universe." The tales were created by Eisner Award winning writer Skottie Young with artist Filipe Andrade providing the artwork. Galley Cat noted that Young designed the main cover.
Having written 11 issues involving the beloved characters, Young is very mush familiar with the Rocket Raccoon and Groot's bromance. In this comic book series, Young promises that he will bring the two of a kind to "more far-outer places" after taking them to some pretty outlying locations in previous books.
"I loved diving into new tales with each issue and really letting Rocket have some fun out in the galaxy," Young stated, vowing that this will be the very formula that will make up the upcoming that "Rocket Raccoon and Groot" comic book series.
"I think this helps our book stay open for new readers, offers something a bit different than the other longer arc books from Marvel and will let me give Filipe a ton of different fun things to draw. We all win," he went on to say.
Young also remarked that no one is more fitting to collaborate with for this project than Andrade, who he called "amazing" and his art, he described as "out of this world," perfect for the "Rocket Raccoon and Groot" terrain.
The first volume in the comic book series will be out Jan. 6, 2016.
related:
© 2015 Books & Review All rights reserved.
TRENDING ON THE WEB