'Maze Runner' Author James Dashner Hopes for Film Adaptations of Prequels
Books & Review
Updated: Dec 17, 2015 04:30 AM EST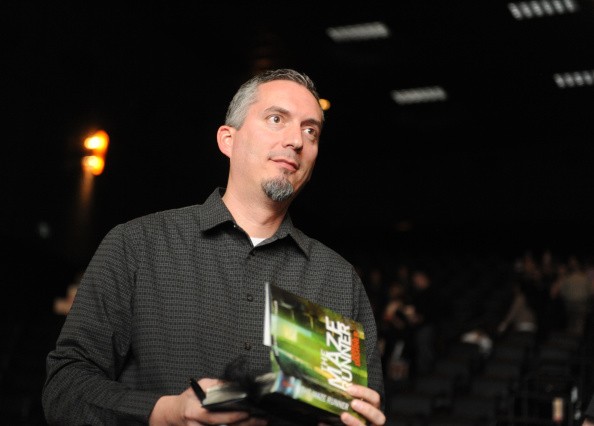 James Dashner will be publishing a prequel to his bestselling young adult saga "Maze Runner." The book is called "The Fever Code" and the author personally unveiled the prequel's cover on his Facebook page.
"The Fever Code" will tell the story of how the maze came to exist in the first place. In an interview with Hypable, Dashner said that there's still a long way to go before it gets released but he is already proud of the progress.
"I think fans of the books and the movies are just going to eat it up because all of these things have been alluded to and all of these characters, some of whom may not have survived all the books, [come back]. Since it's a prequel, it's kind of like a resurrection," the author said.
Dashner teased that "The Fever Code" will still surprise fans who read the original saga seeing that it still has some twists and turns even though readers already know the ins and outs of the tale and where the characters are headed.
The prequel tells the story of the world's destruction and how protagonist Thomas ended up building the maze. The synopsis hints that "all will be revealed." The secrets of the maze will be uncovered and readers will know how and why Thomas is the only one that can tear it down.
As fans already know, the original "Maze Runner" series has been adapted into a dystopian sci-fi action thriller movie franchise led by "Teen Wolf" lead star Dylan O'Brien. The first movie named after the series was released last year while "The Scorch Trials" launched this year.
"The Death Cure," the third and final book in the saga, will also be adapted into a film scheduled for release in 2017. Production will commence February. When this all wraps up, Dashner also hopes that the prequels will also be made into movies.
He has already published one prequel book titled "The Kill Order." Follow up to this is the aforementioned "The Fever Code," which will be released on Sept. 27, 2016. Dashner is hopeful that these books will also be getting the cinematic treatment in the future.
"It's probably out of my hands, but I would give anything for that to happen because it would be a lot of fun and it would be fun to see some of these actors return to the world," the novelist told Screen Rant.
Fans also love this idea and started petitioning for it by flocking the hashtag #GladerswantaTKOmovie on Twitter. Taking part in the conversation, Dashner tweeted out "No one on planet Earth wants this to happen more than me ... We'll see what happens."
related:
© 2015 Books & Review All rights reserved.
TRENDING ON THE WEB