HarperCollins to Transform Books Into TV Shows With Insurrection Media
Books & Review
Updated: Dec 18, 2015 04:30 AM EST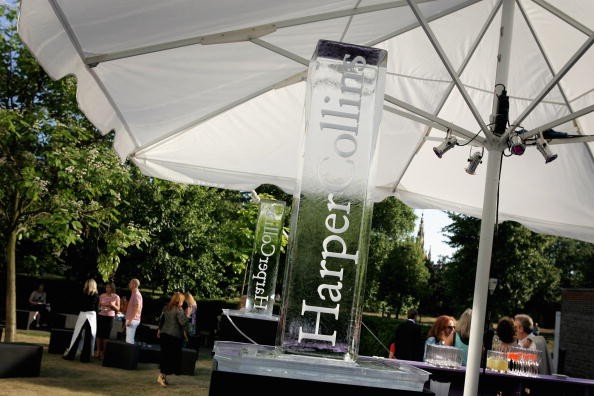 Publishing company HarperCollins has teamed up with Insurrection Media to bring more books to the small and digital screen. Variety has word that the first project to come out of this collaboration is a TV series based on "Mila 2.0," a sci-fi trilogy written by Debra Driza.
The saga, which gets an inspiration from "Bourne Identity," follows the titular character who learns that she is not a real teenage girl but an android that is a product of an experiment in artificial intelligence. With too much knowledge about her past, Mila's creators run after her.
Both HarperCollins and Insurrection Media are electrified of the new partnership forged between them. "The leaders at HarperCollins are an incredibly innovative team who understand the transformational power of digital," Insurrection Media CEO Kiliaen Van Rensselaer said via Variety.
"We look forward to turning many of their exceptional books into captivating video series that will do justice to the original stories and allow the authors' tremendous work to come alive on screen," he added.
On the other hand, HarperCollins chief digital officer Chantal Restivo-Alessi expressed her excitement about the joint venture bringing to readers and TV buffs literary works that will also shine as a TV show or any kind of digital media.
While Insurrection Media was only established back in July, it has already made groundbreaking feats. One of which includes a deal with Robert Kirkman, the creator of the bestselling "The Walking Dead" comics that inspired a mega-successful post-apocalyptic drama of the same name.
The same goes for HarperCollins. Bustle believes that Insurrection Media will not go wrong with one of the world's largest publishing companies considering that it has already successfully managed to translate books of a lot of authors such as Neil Gaiman, Shel Silverstein, Darren Shan and Patricia Cornwell.
HarperCollins is also the publisher of Lemony Snicket's "A Series of Unfortunate Events," which is coming to Netflix as a full-fledged online streaming series. With a whole host of selections at the publisher's disposal, Bustle says that the deal is looking to churn out amazing results.
In fact, the site already has an idea of which books HarperCollins and Insurrection Media can bring to the small screen next. The first on the list is the "Idlewild" series by Pearl Cleage, which sees protagonist Ava Johnson literally run away from her problems by moving from one city to another.
Bustle also believes that the installments in "The Body Farm" saga by Jefferson Bass, which are filled with mind-blowing and page-turning tales of mysteries, will also make a thrilling TV show.
related:
© 2015 Books & Review All rights reserved.
TRENDING ON THE WEB