'Star Wars: The Force Awakens' Official Novelization Prepared For Publication
Books & Review
Updated: Dec 18, 2015 04:30 AM EST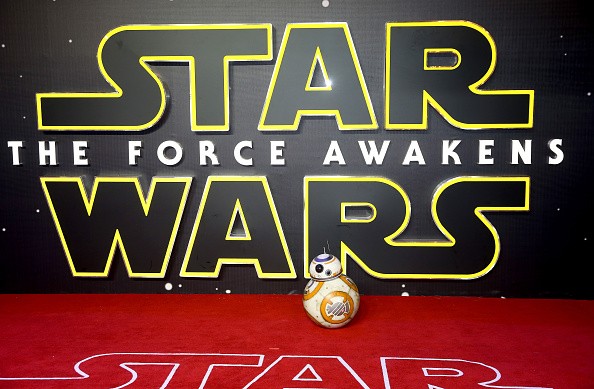 Now that "Star Wars: The Force Awakens" has officially hit the silver screen and has so far received rave reviews from various publications, it will only be a matter of time before the once tightly-wrapped story that ran in the veins of the most-hyped film of 2015 will materialize in book form.
Penguin Random House will be taking care of that venture. On Jan. 5, the J.J. Abrams-directed space movie, which comes more than three decades after the original "Star Wars" trilogy captivated millions of moviegoers -- young and old, will get its official novelization written by Alan Dean Foster.
Notably, the "Star Wars: The Force Awakens" book will be available in digital version today. The paperback and the audio version are coming next year. According to The Bookseller, this decision was due to Disney's opposition to risking "a copy getting into the wrong hands."
All eyes are on the highly-anticipated continuation of the flick. Random House Books senior editor Harry Scoble stated that a lot of work and attention to detail was put in for the book to make sure that the wordings and the terminologies are consistent to avoid confusion.
With the unimaginably enormous hype around "Star Wars: The Force Awakens" that left Abrams terrified about it, merchandise of any kind are easily and quickly selling out. That includes books and Penguin Random House is just one of the publishers that felt the force in book sales.
"There are very few books or franchises that have such a dedicated, enthusiastic readership... And even leaving aside the super fans, we've found all our readers to be incredibly engaged and sociable," Scoble said.
"They have such an affection for the Star Wars universe and they love sharing that with other people. As such I think we all feel a real responsibility to look after these books because they mean such a lot to so many people," he added.
Scoble also teased that there are "big plans" to further expand the reopened "Star Wars" universe. Publishers and bookstores themselves are doing all sorts of gimmicks to further intensify the hype, including "out of this world" parties.
Apart from the official "Star Wars: The Force Awakens" novelization, there are also a tons of selections to pick up. Today, items like the "Star Wars" coloring book, the "Dorling Kindersley Force Awakens" visual dictionary and the "Art of Star Wars: The Force Awakens" and a coffee table art book will be available. Penguin Random House has a bunch of titles for the taking too.
"Star Wars: The Force Awakens" sees the original and much-loved iconic group Han Solo, Princess Leia, Luke Skywalker, Chewbacca, C-3PO and R2-D2 meet new generation of heroes and villains.
related:
© 2015 Books & Review All rights reserved.
TRENDING ON THE WEB