What are the Top 10 Best Books of 2016?
Books & Review
Updated: Dec 05, 2016 06:02 PM EST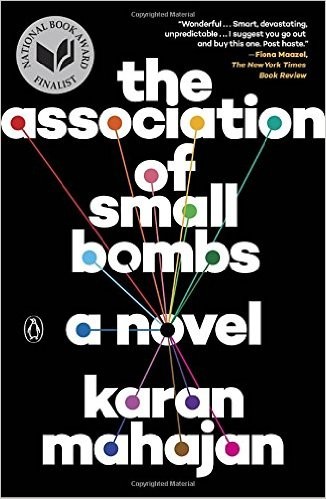 Millions of new books are published every year and choose top 10 books among them isn't that easy.
But here are the list of good books that you may enjoy.
Check out the top 10 best books selected by NYTimes below.
1) Fiction
The Association of Small Bombs
By Karan Mahajan
2) Fiction
The North Water
By Ian McGuire
3) Fiction
The Underground Railroad
By Colson Whitehead
4) Fiction
The Vegetarian
By Han Kang. Translated by Deborah Smith.
5) Fiction
War and Turpentine
By Stefan Hertmans. Translated by David McKay.
6) Nonfiction
At the Existentialist Café: Freedom, Being, and Apricot Cocktails
By Sarah Bakewell
7) Nonfiction
Dark Money: The Hidden History of the Billionaires Behind the Rise of the Radical Right
By Jane Mayer
8) Nonfiction
Evicted: Poverty and Profit in the American City
By Matthew Desmond
9) Nonfiction
In the Darkroom
By Susan Faludi
10) Nonfiction
The Return: Fathers, Sons and the Land in Between
By Hisham Matar
© 2015 Books & Review All rights reserved.
TRENDING ON THE WEB