Amazon Announces Amazon Coins As A Gifting Option This Holiday Season
Books & Review
Updated: Dec 16, 2013 10:35 AM EST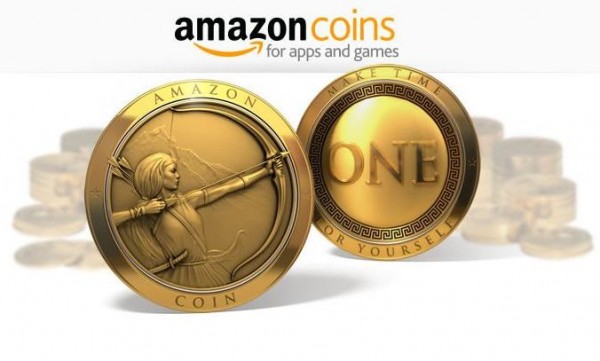 Amazon announced that Amazon Coins can now be used as a speical Christmas gift. Customers can purchase these coins and gift them to others. The coins can be used to buy apps, games and in-app items in the Amazon Appstore and on Kindle Fire.
The coins can be purchased on the official Amazon website. The buyer needs to enter the recipient's email address and the coins will be sent to the receiver. To celebrate the launch, customers will get up to 20% off when buying or gifting Coins till January 5. The coins will also give new customers access to over 100,000 apps and games available in the Amazon Appstore, such as Angry Birds Star Wars II, Wheel of Fortune and Plants vs. Zombies.
"Customers love using Amazon Coins in the Amazon Appstore and on Kindle Fire to purchase apps and games," said Mike George, Vice President of Apps and Games at Amazon. "We know that during the holidays finding that perfect gift can be hard. So, we're making it easy for you to give the game-playing kids or app-savvy friends and family in your life just what they want - great apps and games to use on their phones and tablets. And remember, if you are a Kindle Fire owner, we automatically deposited 500 Coins in your account. So, if you haven't used them yet, happy shopping."
Amazon also announced that Appstore developers will earn their standard 70% revenue share when customers make purchases using Amazon Coins. A few customers have already tried out the new product. Here's what they had to say, according to an Amazon press release.
"Amazon Coins are such a simple, easy idea I'm excited for the future of it. Plus with the money you save it's a no brainer." - Dan, Amazon Coins customer
"I bought these Coins so I don't have a lot of little charges on my credit card. I balance every single purchase I make, so writing down a silly 99 cent purchase my kids make can be annoying. I buy $10 worth of Coins every few months and I save 50 cents and I also don't have to write down little purchases, so this is a win, win for me." - J, Amazon Coins customer
"My daughter and I both have the Kindle Fire HD and the coins are a great way for us to stay on a budget. At the beginning of the month we each buy our Coins for the month." - Devon, Amazon Coins customer
"Very good deal on Coins, I got at least 1 game paid for by Amazon and my money's worth! Love Amazon and my Kindle." - Nikki, Amazon Coins customer
related:
© 2015 Books & Review All rights reserved.
TRENDING ON THE WEB