'Fifty Shades of Grey' Author E.L. James Teases New Book from Christian's POV?
Books & Review
Updated: Nov 06, 2012 10:04 AM EST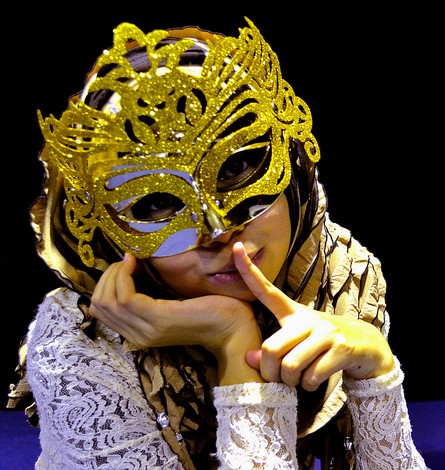 Just when we put away the chains and sensual oils, she pulls us back in. Author E.L. James might have finished her "Fifty Shades of Grey" trilogy, but that doesn't mean we've seen the last of her characters Christian Grey and Anastasia Steele. Debuting a new look for her website, and a wine list to accompany her novels, James continued to hint at a new erotica novel, possibly a fourth book in the "Fifty Shades" series.
"I've been delighted and honoured [sic] by the positive response from readers the world over, and I'm looking forward to bringing you some new love stories I've got planned," said James on her website.
Could this be yet another indication James is readying a fourth book in the "Fifty Shades" series? James certainly seems to have been teasing the information recently in interviews.
The author suggested a fourth book again recently speaking to Examiner.com. "All I know is that rather stupidly I put two of the first chapters in Christian's POV at the end of 'Fifty Shades of Freedom.' Every other tweet, if it's not about Matt Bomer or Ian Somerhalder or Ryan Gosling, it's 'Can we have Christian's point of view please?'. So maybe I'll do that," James said.
We've been hearing whispers from industry insiders suggesting a possible fourth book in the series and/or a spin-off from Christian's point-of-view for months. Back in June the New York Daily News reported that "A source close to the British author ... tells us that the self-made fiction phenom is considering rewriting the best-selling trilogy ... from the perspective of the novels' riding-crop-wielding billionaire, Christian Grey."
Some fans who spoke to James' publisher at a recent book signing also indicated that the author was already writing another novel, possibly in the "Fifty Shades" realm.
Ohnotheydidnt.livejournal.com reported that a rep was speaking to a group of "Fifty Shades" fans and then showed them a fourth "Fifty Shades" novel.
"While waiting to get E L James' autograph, a rep for Vintage books (the company that published Fifty Shades of Grey) was speaking to those of us gathered in the autograph line. When he mentioned off-hand to me and a few of the other fans gathered there that there was "something exciting" about to happen in the Fifty Shades universe, we all leaned in to listen, which is when he announced that there would be a (shhhhhhhh!) FOURTH FIFTY SHADES NOVEL. I sprang into action, and asked as many questions as I could," wrote ONTD Live Journal.
Since being published last year, "Fifty Shades" has become notorious for its explicit sexual content and controversial portrayal of a relationship involving BDSM. The novel has sold more than 30 million copies in the U.S., and more than 10 million copies to British readers, making James' book the UK's fastest-selling book of all time. All three books from James' trilogy have remained in the top five of The New Yorks Times' bestsellers list for over three months.
James' books have been such a wide spread success the first novel is currently being turned into a film. Kellen Lutz, Ian Somerhalder, Ryan Gosling, Christian Bale, Matt Bomer, and even Justin Beiber are among many actors' names that have already been mentioned in casting the leading role of Christian Grey, a troubled businessman who seduces an innocent college graduate called Anastasia Steele. "New Girl" star Max Greenfield even said recently he would do full-frontal nudity for the film if he was cast in the lead.
James was chosen as one of Time magazine's "100 Most Influential People in the World" in 2012.
According to New York Daily News James has "input in everything," including casting, on the film version. "I think it was part of the agreement when she sold the book," said an unnamed source.
"Terra Nova" co-creator Kelly Marcel, will write the screenplay for the movie version of "Fifty Shades of Grey," according to Focus Features.
Marcel should be a perfect fit. She's already tried her hand at erotica. The "Fifty Shades" screenwriter got her start in musical theater with the British version of "Debbie Does Dallas, the Musical."
related:
© 2015 Books & Review All rights reserved.
TRENDING ON THE WEB