Nat Wolff Says Film Adaptation 'Paper Towns' Will Be Better Than 'The Fault in Our Stars': Which John Green Book Do You Like More?
Books & Review
Updated: Apr 27, 2015 06:02 AM EDT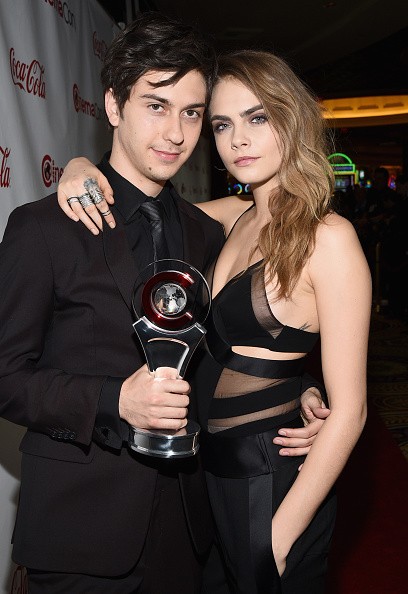 "Paper Towns" lead star Nat Wolff thinks that the the movie adaptation of John Green's best-selling novel will be better than the previous big-screen adaptation of the author, "The Fault in our Stars."
In the romantic-thriller "Paper Towns," Wolff plays the role of Quentin Jacobsen, a nerd who develops a crush on his childhood friend, Margo. The actor previously appeared in last year's box-office hit "The Fault in Our Stars" as Isaac and was also rumored to be a strong contender for the title role in the next "Spider Man" movie.
In an interview with E!, the 20-year-old actor said that "Paper Towns" is "very romantic in the way that people love John Green, but it's also really funny and wild in the way ['The Fault in our Stars'] wasn't. I love 'The Fault in our Stars', but I think I like this even better."
Furthermore, Wolff said that working on the film is "a really great experience" and knows that it will be "something special" for him.
The actor was recently interviewed with his co-star, model-actress Cara Delevigne, when the two appeared in CinemaCon. The model-turned-actress, who plays the role of Margo in the movie, recently won the "Rising Star" award in CinemaCon's Big Screen Achievement Awards for her work in "Paper Towns".
The co-stars have been showing positive rapport in their recent public appearances together, including their promotion of the movie during the MTV Movie Awards last Apr. 12, wherein they pulled a prank on an unsuspecting bully. Fans hint that the pair will show phenomenal chemistry in the actual movie, as well.
Incidentally, the release of the movie's trailer last month sparked discussion over its noticeably darker and somber tone compared to the book. John Green, however, expressed that fans can expect the movie to be funnier than what the trailer suggests.
The author, in an interview during the Time 100 Gala last Apr.21, further stated that a new trailer for the movie is coming. "There's a new trailer in two weeks that should make you feel less worried on the funny front," Green said.
"Paper Towns", just like "The Fault in Our Stars", is expected to be a summer blockbuster when it hits theaters on July 24.
So, we ask you: When it comes to the books, do you agree with Nat Wolff that "Paper Towns," is better, or do you think "TFIOS" bites the dust?
related:
© 2015 Books & Review All rights reserved.
TRENDING ON THE WEB