'Game of Thrones' Book 6 'Winds of Winter' Release Date Update & News: Editor Unhappy With Changes in the TV Series
Books & Review
Updated: May 07, 2015 06:00 AM EDT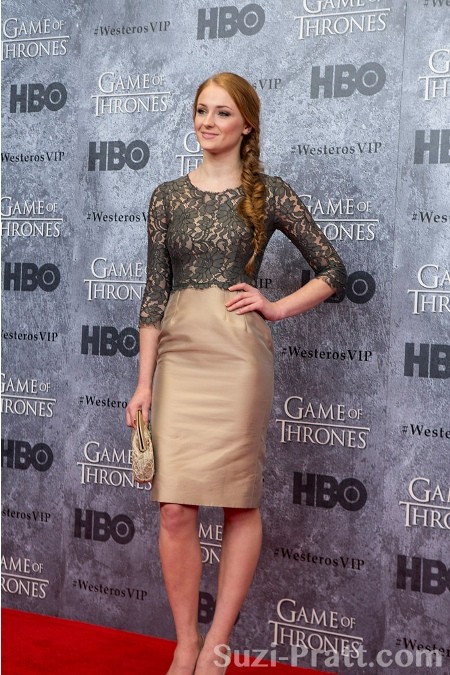 Even before the April premiere of the fifth season of HBO's "Game of Thrones", the writers of the show have been very vocal about adding more original story-arcs that are not featured in George RR Martin's novels. Martin himself has confirmed it even before the season began, saying that the showrunners are "bloodier" than he is because of some deaths that are missing in the books, reports Showbiz411.
But with less than a month since the first episode of the season, book fans have already shown their distaste with the changes that the showrunners have incorporated in the series. One of those people happen to be the author's UK editor for HarperCollins, Jane Johnson.
Johnson took to Twitter to show her disapproval with the current plot the show has been running on, particularly with the character of Loras. "HBO's #GameOfThronesSeason5 has gone completely rogue now. #Loras," Johnson said in her May 4 tweet, after the latest episode has aired. She added that she doesn't like the way that Loras has become "a gay cartoon in the TV series", citing the character's depth and other nuances that Loras had in the book.
But Johnson did not stop there. She further urged her followers to read the books in order to know the story better, saying, "Not loving these huge divergences. Read the books if you want to know the story the way the author intended it."
Fans of the book and the series have also reacted to Johnson's tweets. Some are in agreement, while others are not, saying that Martin is one the producers, and he only advises but does not make any decision regarding the show's plot.
In an earlier interview with Entertainment Weekly, David Benioff, one of the showrunners of the series, had mentioned why they decided to include huge diversions from the novel's plots in season five, particularly with the character of Sansa.
"We really wanted Sansa to play a major part this season," Benioff said, citing Sophie Turner's strong performance as one of the reasons for the changes. "If we were going to stay absolutely faithful to the book, it was going to be very hard to do that. There was a subplot we loved from the books, but it used a character that's not in the show."
Incidentally, an excerpt featuring Sansa Stark from George RR Martin's book 6 "Winds of Winter" has been released last month via the author's official website. The excerpt was released after reports that the sixth book will not be released this year, as confirmed by Johnson herself.
related:
© 2015 Books & Review All rights reserved.
TRENDING ON THE WEB