New Books June 2015 Release Dates, Authors & Synopses: Top 3 Titles to Read Soon
Books & Review
Updated: Jun 01, 2015 11:28 PM EDT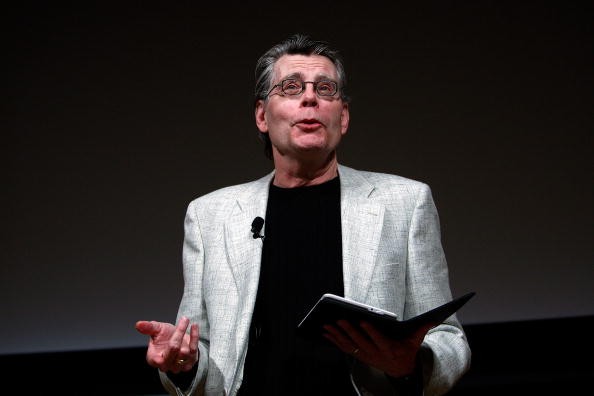 June marks a new month, which means more books coming our way. Today, we highlight new titles from some of our favorite thriller authors with their new releases.
"Finders Keepers" by Stephen King
Release Date: June 2, 2015
Fans of the master thriller writer Stephen King will not have to wait any longer for his next novel. The upcoming release is the sequel to King's award-winning novel "Mr. Mercedes."
"Finders Keepers" still features detective Bill Hodges as he solves the mystery behind the death of John Rothstein, a famous novelist whose death fell in the hands of a deranged and angry fan Morris Bellamy. After 35 years of being imprisoned for another crime, Bellamy's treasure -- drafts of Rothstein's novel are found. Hodges must stop the even-more deranged Bellamy from killing again (via Amazon).
"Tom Clancy Under Fire: A Jack Ryan Jr. Novel" by Grant Blackwood
Release Date: June 16, 2015
Based on the Tom Clancy universe, the upcoming novel continues Jack Ryan's thrilling adventure.
Set in Tehran, Jack Ryan's most trusted friend, Seth, has given him a perplexing secret message. The following day, two men inform Jack that Seth is missing in his apartment, and insists that his friend disappeared along with the money intended for a high-profile intelligence operation. Jack is not convinced, and decides to search for Seth himself.
In his search, Jack uncovers the truth behind a web of lies and intrigues -- with the help of an enigmatic Iranian woman, who holds the clues to Seth's whereabouts (via Amazon).
"The English Spy" by Daniel Silva
Release Date: June 30, 2015
Gabriel Allon returns to print with the upcoming novel "The English Spy."
Daniel Silva's next release follows legendary spy and assassin Gabriel Allon, as he resolves the mysterious and sudden death of a well-loved member of the Royal family. As he is on the pursuit of Eamon Quinn, a master bomber and mercenary, he is joined by other great fictional spies Jason Bourne, George Smiley, Jack Ryan, and Simon Templar. The powerful and thrilling adventure of Allon finds him going after an old enemy who will do anything to see him dead (via Amazon).
Runner up: "The Melody Lingers On" by Mary Higgins Clark
Release Date: June 23, 2015
The Queen of Suspense is back with another thrilling mystery novel with "The Melody Lingers On". The upcoming book follows Lane Harmon, assistant to famous interior designer, as she is entangled in the intriguing glitz that surround her clients and their glamorous world. The more she gets involved with the lives of her upscale clients, the more she puts her life and her daughter's life in danger (via Amazon).
related:
© 2015 Books & Review All rights reserved.
TRENDING ON THE WEB