'Dr. Strange' Release Date & Cast News Update: Tilda Swinton in Negotiations With Marvel
Books & Review
Updated: May 28, 2015 07:05 AM EDT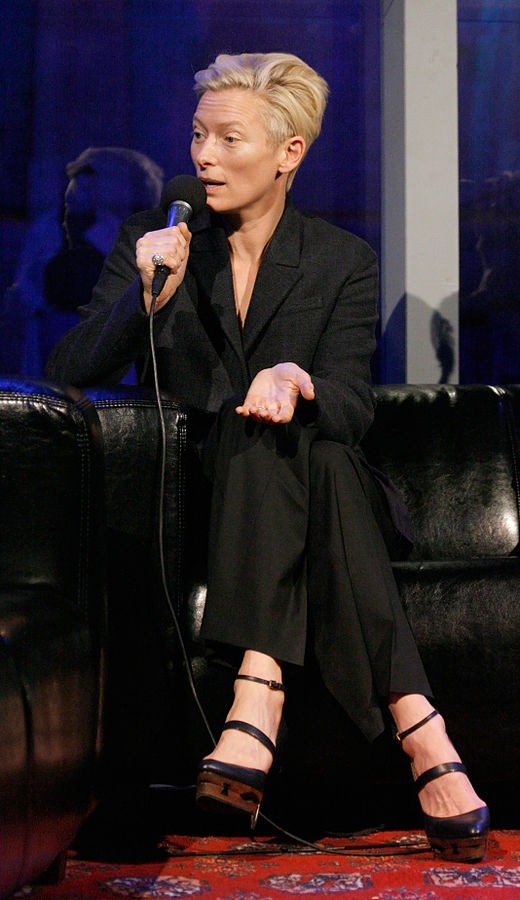 Actress Tilda Swinton is in the middle of negotiations with Marvel for a crucial role in the upcoming movie adaptation of the comic book character "Dr. Strange." According to The Hollywood Reporter, Swinton might join the cast of the superhero movie as Dr. Strange's Tibetan mystical mentor, the Ancient One. Earlier reports confirmed that British actor Benedict Cumberbatch will play the movie's titular role, ending months of speculations as to who would take on the character of the maniac and self-centered doctor.
The reports of Swinton's casting can come as a surprise to the fans of the comic book series. The Ancient One is originally a male character in the comic books created by Stan Lee. Marvel is also initially reported to cast a male actor in the role. However, reports indicate that Swinton has shown interest in bringing the powerful character, who trains pupils to become the next Sorcerer Supreme, to the movie screen. The actress' interest in the role made Marvel rethink about their original casting intentions. Incidentally, Chiwetel Ejiofor and Morgan Freeman are also reported to be part of the cast, according to an early report from Comicbookmovie.com.
The comic books based on the character debuted in 1963. It follows Stephen Vincent Strange, an egotistical neurosurgeon who, after a freak accident, lost his career. He spent some time wandering the streets of New York, until finally, he discovers the Ancient One, a mystic healer who also trains pupils to be the next Sorcerer Supreme. With the help of his new mentor, he learns how to channel his psychic powers to fight evil.
Meanwhile, the movie's director, Scott Derrickson, had taken time off of his busy schedule to share a photograph of him and his team scouting for possible shooting locations for the movie through his Twitter account. Based on the post, it seems that the movie will stay faithful to the comic books in terms of its setting. The comic books are originally set in New York City, with Dr. Strange's famous residence in the Greenwhich Village. However, the setting of the movie had fans wondering what accent Dr. Strange will have onscreen. Though the original superhero is an American, Cumberbatch is British, and fans have grown to love the actor's British accent. Cumberbatch was mum about the issue in his red carpet appearance during the recent Academy Awards, Comicbookmovie.com reports.
Swinton's possible casting as the Ancient One comes after fans' reactions towards Marvel's lack of female superheroes in their movies.
"Dr. Strange" is slated for release on Nov. 14, 2016.
related:
© 2015 Books & Review All rights reserved.
TRENDING ON THE WEB