Stephen King 'The Dark Tower': Nikolaj Arcel to Direct Movie Version? Danish Filmmaker Reportedly Eyed by Sony
Books & Review
Updated: Jun 03, 2015 07:05 AM EDT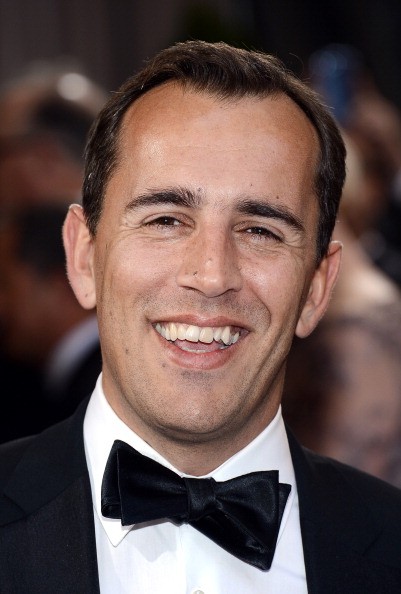 Stephen King's "The Dark Tower" might just see its light in the hands of Danish filmmaker Nikolaj Arcel, Deadline reports. The director, whose film credits include the film adaptation of Stieg Larsson "The Girl with a Dragon Tattoo" and the Oscar-nominated "A Royal Affair" in 2012, is reportedly being eyed by Sony to direct and rewrite the highly-ambitious masterpiece of Stephen King.
For years, reports have circulated about the film adaptation of the books. Back in 2010, Deadline reported that Ron Howard is to direct the movie, with Akiva Goldsman to write the screenplay. Warner Bros. was also reported to show interest in bringing King's magical and mystifying world to the big screen, with Javier Bardem leading the cast. Now, it is Sony Pictures, together with Media Rights Capital who signed on to adapt the books to a series of movies. Media Rights Capital is also planning a TV series to accompany the movies, with Goldsman, Howard, and Brian Grazer still producing the adaptations, together with King himself.
If plans would push through, "The Dark Tower" movie adaptation would be the second time for the director and the film company to work together. Arcel and Sony Pictures have collaborated with "The Girl with a Dragon Tattoo" in 2009, and Arcel was impressed with Sony's dark treatment to Larsson's best-selling novel, Cinemablend reports.
Arcel is expected to direct and rewrite the script first drafted by Goldsman, which had been mostly faithful to the books. The upcoming Sony movie will be largely based on the first book in the series, "The Gunslinger," which introduces the series' main character Roland Deschain and his protege, Jake Chambers.
King's widely popular book series encompassed decades and had a total of eight books. The first book, released in 1982 and the last book, "The Dark Tower," was released in 2004, after King was accidentally hit by a vehicle. In 2012, the series' prequel was released, titled "The Wind Through the Keyhole," in graphic novel format.
"The Dark Tower" novels follows the last living gunslinger named Roland Deschain and his quest to reach the physical and the metaphorical Dark Tower, which is believed to be possessing the link to all the mystical universes. Along his journey, he met other characters and saw through magical places and properties.
King showed his support and excitement over the movie adaptation finally happening, saying, "Those who have traveled with Roland and his friends in their search for the Dark Tower are going to have their long-held hopes fully realized. This is a brilliant and creative approach to my books." (via IGN)
related:
© 2015 Books & Review All rights reserved.
TRENDING ON THE WEB