'Game of Thrones Season 6' Release Date: Book 6 'The Winds of Winter' Launching Prior to New HBO Season?
Books & Review
Updated: Jun 05, 2015 06:00 AM EDT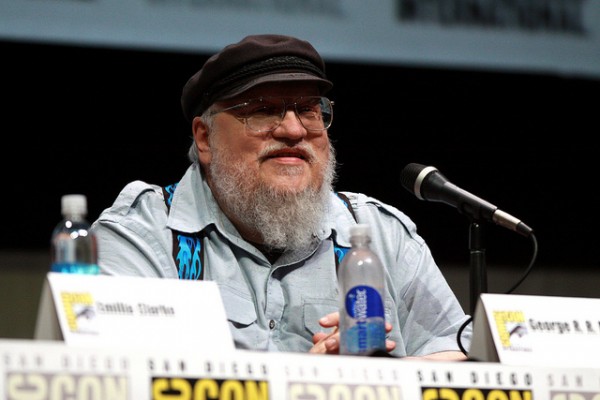 Fans of "Game of Thrones" books may see the light after their long four-year-wait for "The Winds of Winter". Entertainment Weekly reports that author George R.R. Martin is buckling down to finish the book as soon as possible.
The author turned down invitations to attend conventions, including the San Diego Comic Con this July, and even refused to write an episode in the sixth season of HBO's "Game of Thrones," where he also serves as one of the show's producers. He reveals in his blog that writing an episode would set him back at least a month, making the wait for "The Winds of Winter" longer. The author further adds that his "energies are best devoted to" the upcoming book.
"I wish it was out now. Maybe I'm being overly optimistic about how quickly I can finish," Martin said. "But I canceled two convention appearances, I'm turning down a lot more interviews-anything I can do to clear my decks and get this done."
Martin, 67, revealed to Entertainment Weekly last April, that he had been delaying the book for the last couple of months because of his book tour, as well as editing the previous books in the series. "I was so into it. I was pushing so hard that I was writing very well. I should have just gone on from there, because I was so into it and it was moving so fast then. But I didn't because I had to switch gears into the editing phase and then the book tour. The iron does cool off, for me especially." He also shared the painstaking process of writing, saying, "On Tuesday, I think it's the greatest thing I've ever done. On Wednesday, I think it's all garbage and I should throw it all in the fire and start again."
The Independent reports that there is a possibility of the book to be released prior to the sixth season of "Game of Thrones". The latest development over the much-anticipated book might come as a relief to fans, since concerns over the plotlines of the book and TV series might overlap, or worse, the series may spoil the book. A report by Latinos Post also confirmed the news, saying that "The Winds of Winter" may be released by spring of next year. The author will reportedly make the announcement as to the exact date of the book's release through his blog.
Incidentally, shooting for Season 6 of "Game of Thrones" is set to start by next month. Spain has been announced as one of the key locations for the next season, according to The Hollywood Reporter.
related:
© 2015 Books & Review All rights reserved.
TRENDING ON THE WEB