JK Rowling Teases New Wizarding School for 'Harry Potter' Spinoff 'Fantastic Beasts and Where to Find Them'
Books & Review
Updated: Jun 10, 2015 06:00 AM EDT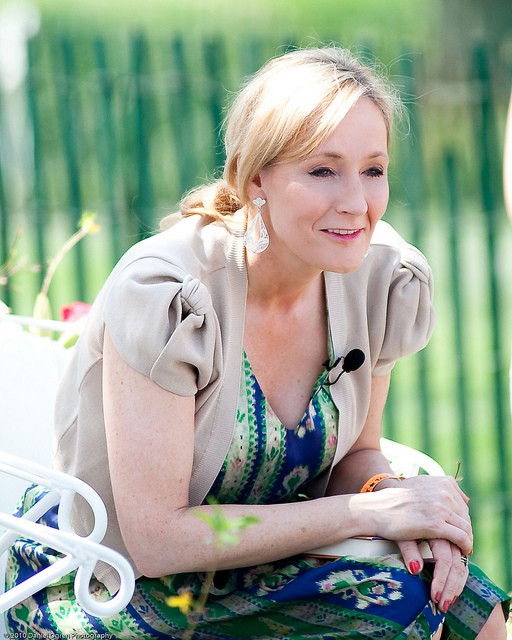 J.K. Rowling teased excited "Harry Potter" fans on the existence of an American wizarding school through a Twitter exchange, CinemaBlend reports. The author did not give away specific information regarding the new wizarding school that might become part of the upcoming movie adaptation of the Harry Potter spinoff, "Fantastic Beasts and Where to Find Them," but said that it will not be found in New York where the movie is reportedly to be set.
The revelation came after a fan asked where US witches and wizards would receive wizardry education. The author debunked theories that The Salem Witches' Institute is the American version of Hogwarts, saying that the institute "isn't a school, but a joke on the Women's Institute in the UK." When asked for the name of the American wizarding school, Rowling replied, "That information will be revealed in due course."
Though the information regarding the new wizarding school is scant, the author did reveal some interesting information about it. Rowling confirmed that the main character of the book, Newt Scamander, will not visit the new wizarding school but rather "meet people who were educated" in the soon-to-be-named school. Rowling, who also wrote the screenplay based on the Potter spinoff book, confirmed that the wizarding school will have references to Native American culture but the name of the school will be of "immigrant origin."
In other "Fantastic Beasts"-related news, it was confirmed earlier this month that Eddie Redmayne will indeed star in the movie adaptation as Newt Scamander, the magizooligist who wrote the Hogwarts textbook that Harry and his school friends used during their studies. The Wrap reported that Redmayne signed on to play the lead role after it was first reported last May.
"Eddie Redmayne has emerged as one of today's most extraordinarily talented and acclaimed actors," said Warner Bros.' executive Greg Silverman. "We are thrilled to welcome him into J.K. Rowling's Wizarding World, where we know he will deliver a remarkable performance as Newt Scamander, the central character in 'Fantastic Beasts and Where to Find Them'."
David Yates, the movie's director, is also excited about the news. Yates said, "Eddie is a fearless actor, brimming with invention, wit and humanity. I couldn't be more excited about the prospect of working with him as we start this new adventure in J.K. Rowling's wonderful world, and I know she feels the same way."
"Fantastic Beasts and Where to Find Them" is scheduled for a Nov. 18, 2016 release.
related:
© 2015 Books & Review All rights reserved.
TRENDING ON THE WEB